What is a Reseller Program?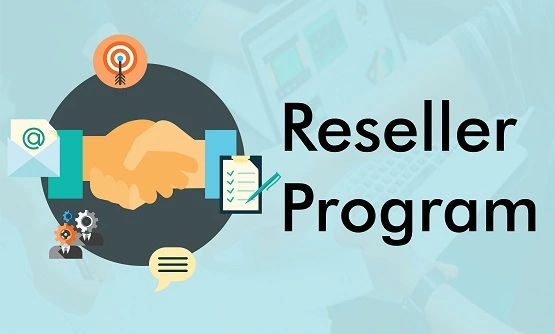 A mobile app reseller is an entity or a company that effectively utilizes uses another company's technology to create and sell mobile apps to their customers under the new branding. In a nutshell, it provides and resells products or services made by another company.
The reseller program is dedicated to creating a plethora of growth opportunities for you by offering exciting discounts or drool-worthy deals on products.
Here you will learn the key benefits of our program that will let you expand your customer base and earn a significant profit.
Join our Reseller program and enjoy a multitude of benefits such as discounts, marketing materials, and support services to grow your business and manage mushrooming needs of the customers.
How to Get Started?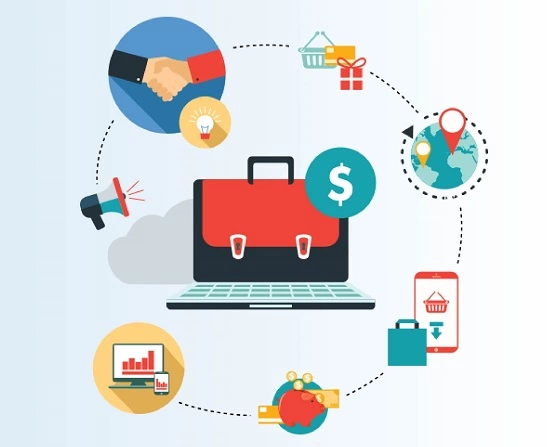 If you want to become our reseller then you need to buy any of our products on your customer's behalf. You need to send an NDA stating that we won't disclose your identity.
After that, you can ask us to deploy and support your end customer. Our team will guide you, provide help & support, and offer free product updates, etc.
When you are buying another product from us then We will give you a special discount on your purchase.
Doing so will let you become a pioneer of reselling and building your brand and make you stand apart from the competitor.
How Reseller Earn?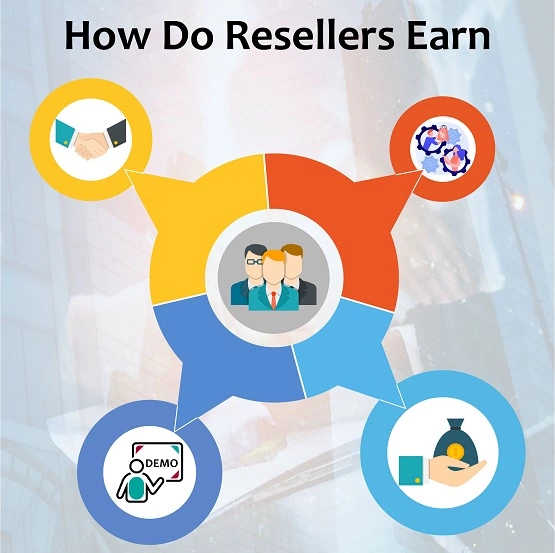 Join Our Reseller Program as a Reseller
All you need to do is simply sign a Reseller agreement to receive essential resources and a product demo.
Receive our Product Demo, Resources, and Support
Our inclusive dashboard will help you learn more about our product demo with in-depth knowledge that can help you earn more.
Sell Our Products
When it comes down to buying and selling ideas, there are endless reseller opportunities. When you choose us, you will have an unconstrained choice of the best things to sell online.
Start Earn Commissions
Once you have in-depth knowledge of our products and tech stacks, you can easily sell them to your clients for a commission of up to 30% per product.
Note: You will have the freedom to sell anything when you become an internet seller with the best seller programs.
Benefits of Being An App Reseller
Guidance & Consultation
Besides being a credible technology partner, we have years and years of experience in our domain and that's the reason we not only provide technical support but also shape our client's business by providing proper guidance and modern ways on how they can grow their taxi business and increase their overall revenue.
Dedicated Support Manager
You will be assigned a dedicated support manager who will work with you to build and maintain your mobile applications. The individual will act as the reseller's principal contact, conduct thorough business planning with the partner, provides account-specific opportunities, and helps them make the most out of the program.
Our manager will know your requirements, goals, and apps then implement the relevant strategies.
High Return on Investment (ROI)
If you create five mobile apps in a month as a mobile app reseller, that makes 60 apps in a year.
And the best part is that carrying out these tasks is a cakewalk even for an agency with one graphic designer and sales professional. You can then easily charge a small business a one-time fee of $500 per app.
This means that you can generate $30K a year, allowing you to generate a high return on investment.
Competitive Pricing
Generally, the company that offers a reseller program offers large discounts on their products and services. When you provide a quote to your customer regarding discounts, you will stand apart from your competitors. This competitive pricing won't only increase your profit margins but help your business to grow to an unprecedented scale.
The following are the benefits of being an app reseller.
Ready to get started?
UBERApps - A fully customizable SAAS product, the best selling solution in the market.
Contact Us