Rule The Industry With Bolt Clone App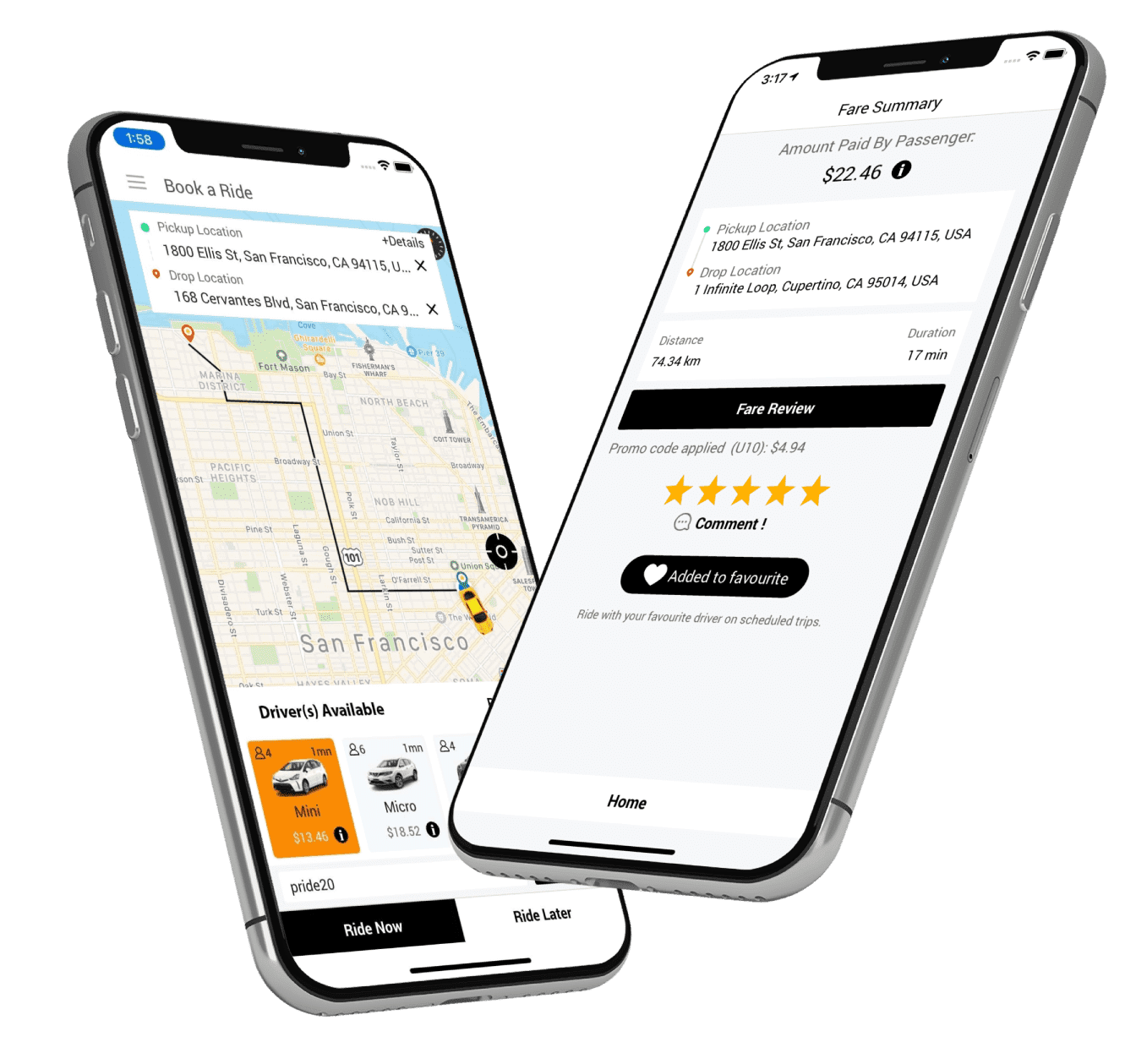 In a world where technology constantly reshapes traditional industries, the taxi service sector has not been immune to transformation. The emergence of ride-hailing and ride-sharing apps has revolutionized the way people move from one place to another. If you're considering stepping into the taxi service industry, developing a Bolt clone app could be your strategic ticket to rule the sector.
A Bolt clone app, inspired by the success of the renowned ride-hailing giant Bolt (formerly Taxify), offers a plethora of advantages to propel your taxi business to the forefront of the industry. It embodies efficiency, affordability, and cutting-edge technology, catering to the needs and preferences of modern-day commuters. Features like ride booking, real-time tracking, payment processing, driver rating, feedback system, etc. are usually included in a Bolt clone app.
We create a completely personalized Bolt clone software script that has web panels for super admin, dispatcher admin, and billing admin in addition to user and driver apps. And it can be released on the two primary operating systems, iOS and Android. We provide the greatest Bolt clone script, complete with all the essential elements needed to launch a profitable company.
Furthermore, we provide premium features like multi-currency and multi-language and login with social platforms, so it would be beneficial to develop an app script in your area. Because our Bolt clone app script is fully white-labeled, the app comes with the anticipated language, currency, brand name, and affordable purchase with source code.
How It Works
Want to build your taxi app? We offer Bolt clone app development to help drivers & riders connect in real-time. Let's discuss how it works in four easy steps.
1
Purchase
Purchase a pre-built, white-label, and tested Bolt clone app from UBERApps.
2
Rebranding
We rebrand the taxi app through design and backend customization as per your requirements.
3
Deploy
Deploy apps on app stores (Google Play, iTunes) and admin panel setup.
4
Support and Maintenance
We will take care of all your installations, updates, and maintenance.
Passenger App Features
A feature-rich Bolt clone passenger app provides seamless services to your customers.
Chat Feature using Sockets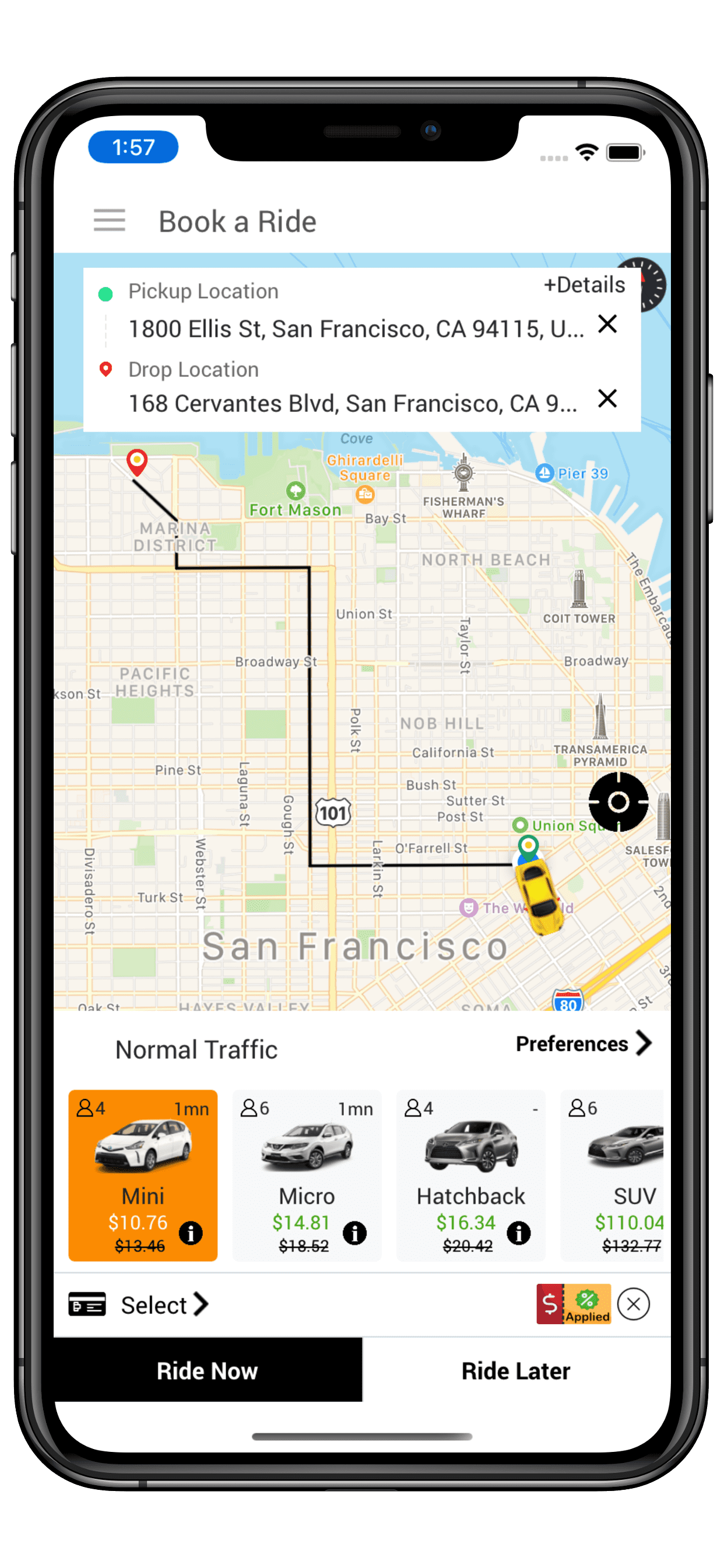 Vehicle Categories
We have made the platform super-flexible, where you can control the categories from the admin panel at runtime. You can add new categories, edit them, remove them, change the pricing and manage more settings from the admin panel.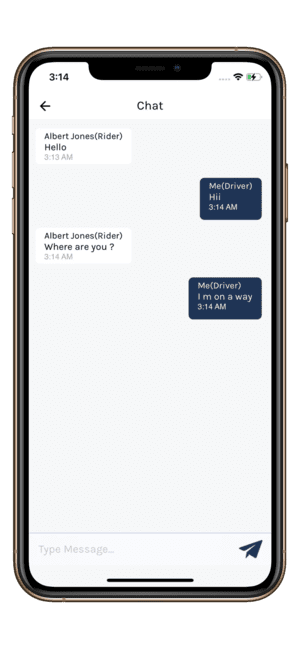 Chat Feature using Sockets
Rider and Driver can communicate with each other within the app using the inbuilt socket-based chat feature, making communication smoother and faster.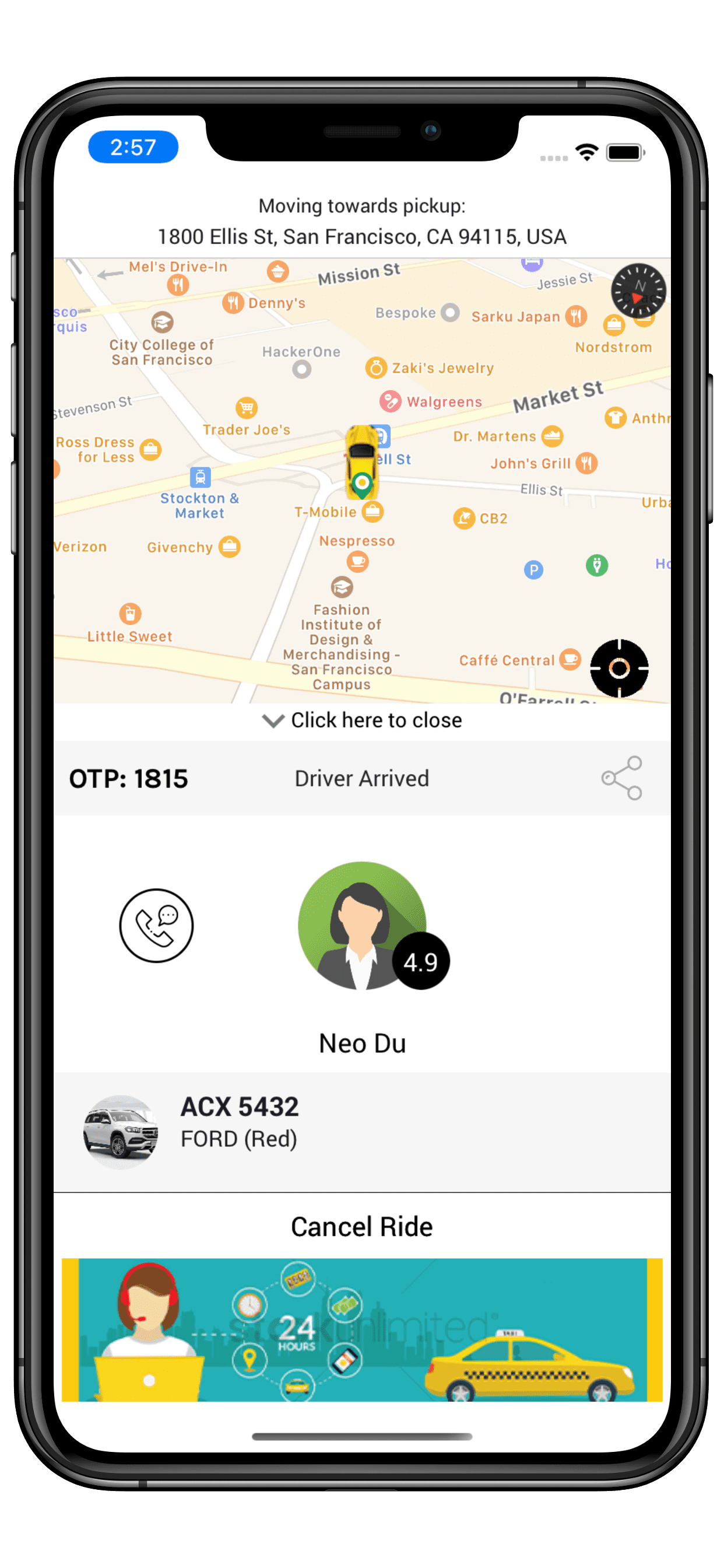 OTP On Trip Start
There were some cases where drivers started the Ride before the Driver picked up the rider, the Driver cheated the rider, and increased the fare. So to protect riders from being cheated, we introduced a feature where the Driver can't start the Ride until the rider provides the OTP. It prevents fraudulent cases and makes everyone happy and feels safe.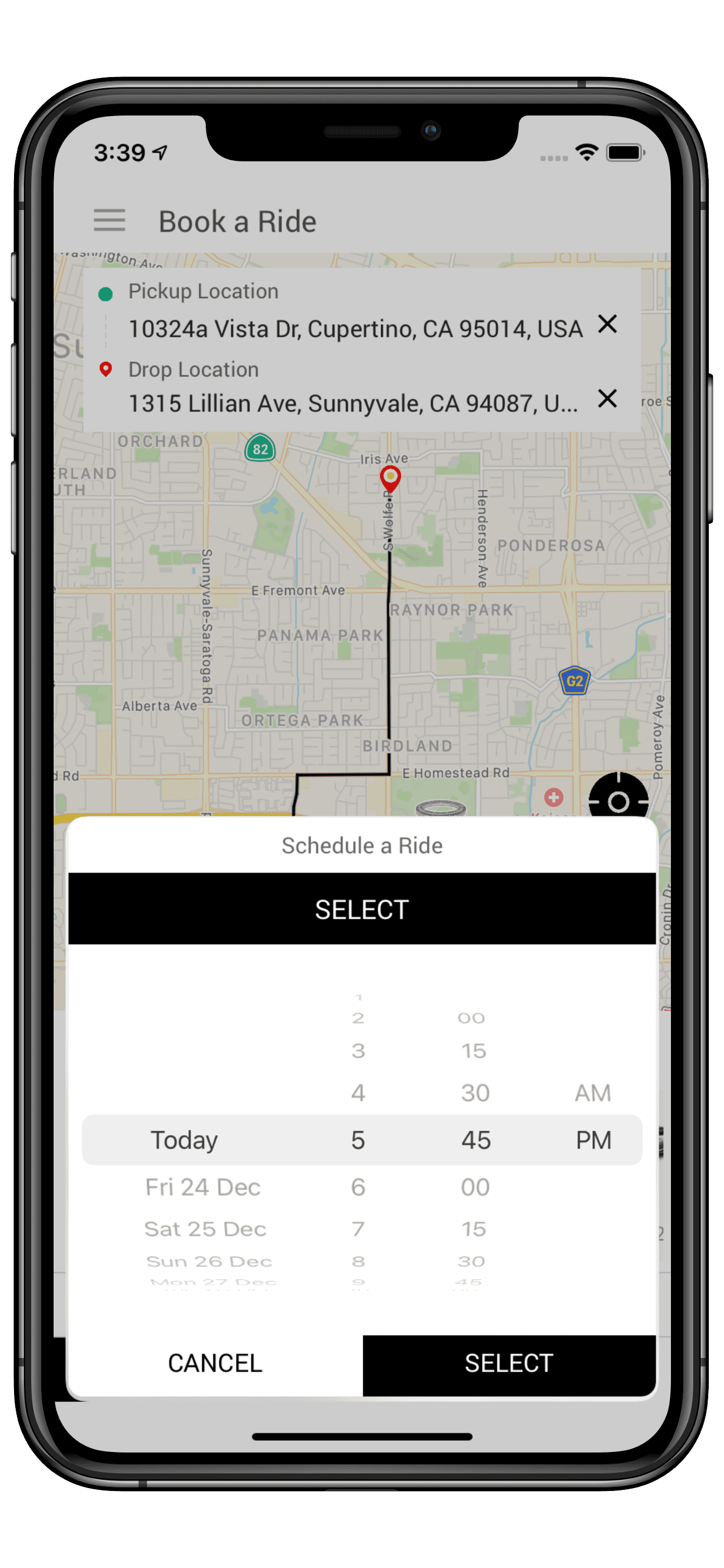 Ride Now or Later
A rider can book a taxi for the ride now. Or schedule rides by a later date and time using the "ride later" option.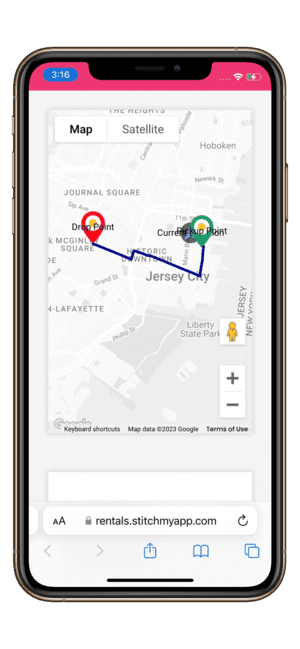 Live Tracking
The taxi app tracks the Driver's location throughout the Ride. Admin has given a feature to track all the Drivers on the map. So riders can share the Ride with their family and friends, who can track the location of the riders on the map.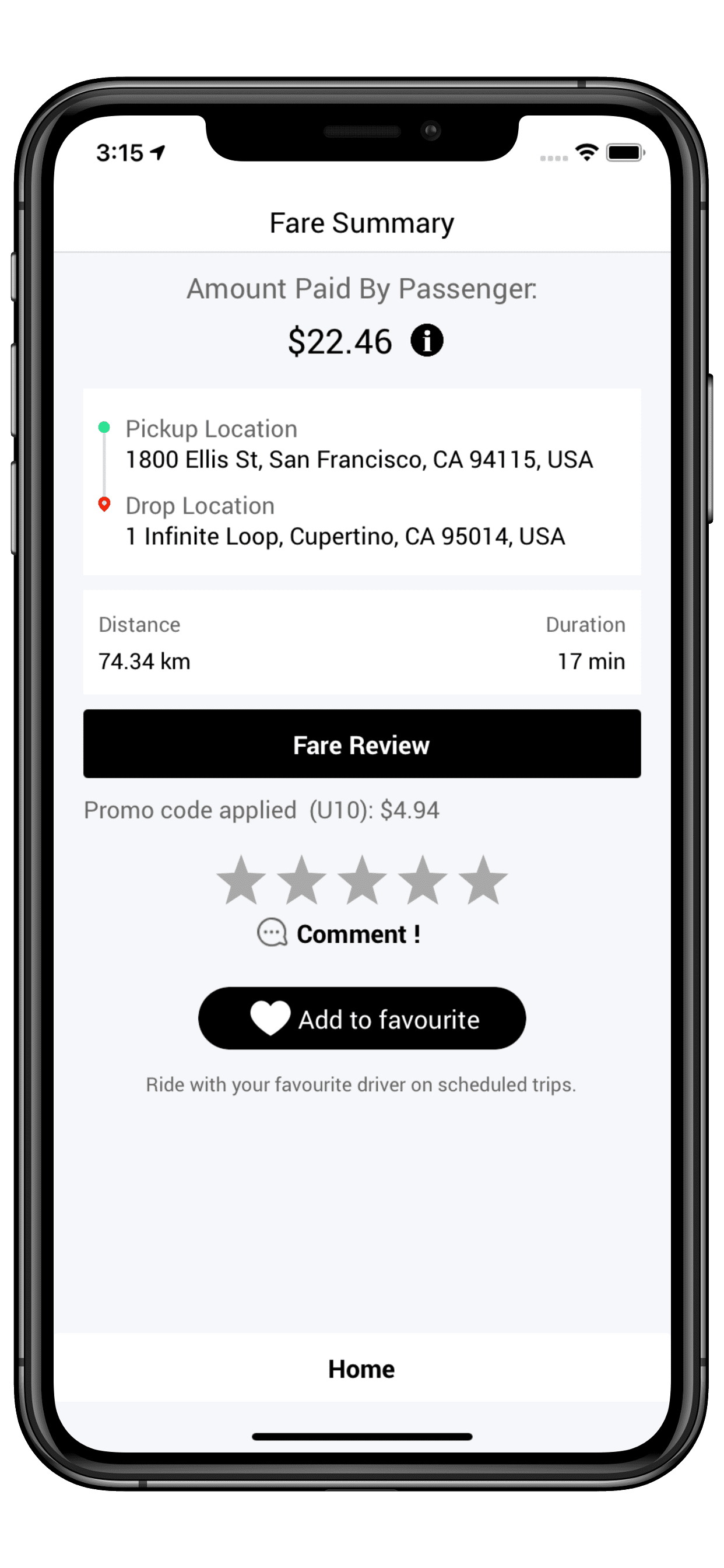 Reviews and Rating
Both passengers and drivers can leave reviews for each other as per their experience.
Driver App Features
Bolt clone driver app are equipped with all the features required to keep drivers happy and tied to the platform.
Smart Referrals & Rewards
Multi-language
All the app localisations can be controlled from the admin panel. So, for example, the client can add as many languages in the taxi app and manage the admin panel's translation.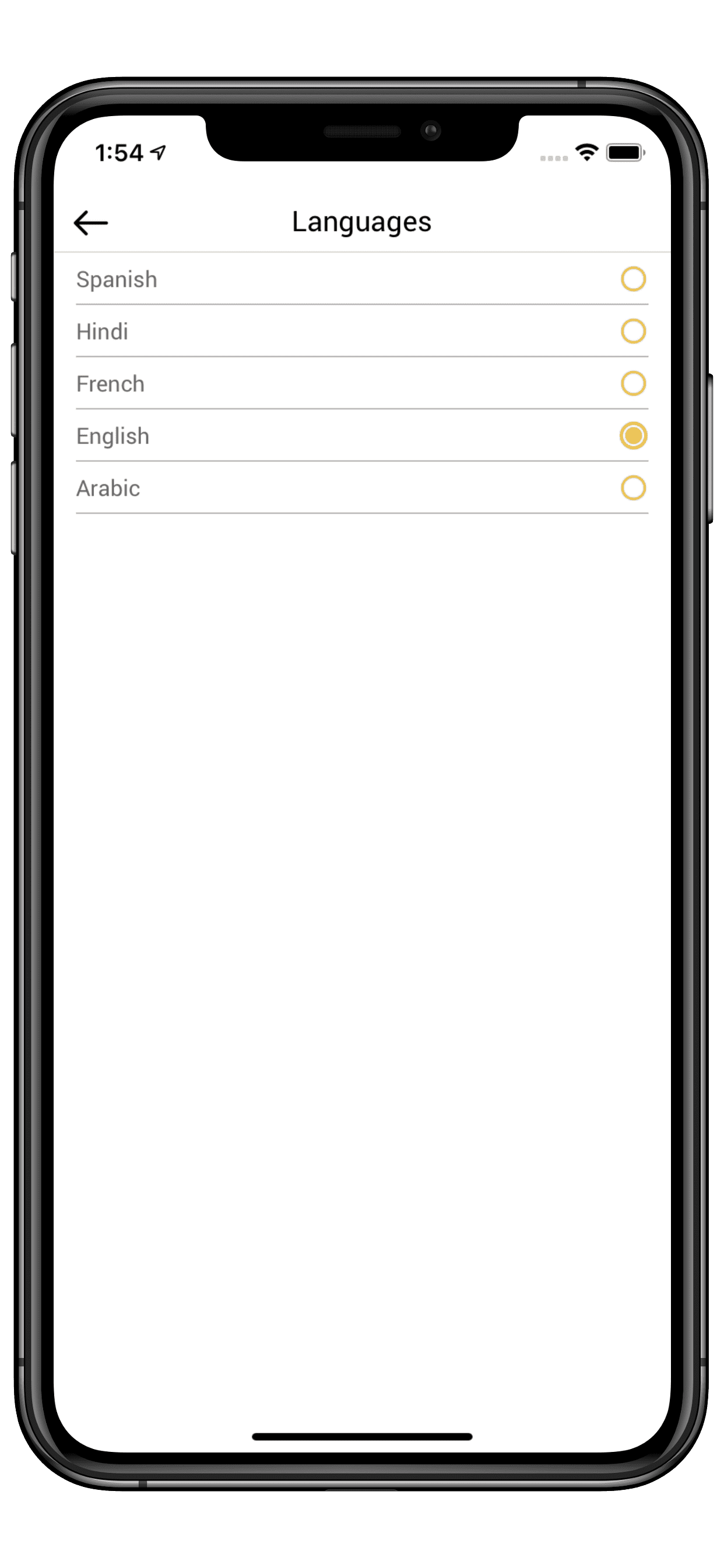 Driver Statistics
We have researched the number of clients before finalizing how to present statistics to the drivers and the admin for better planning. The Driver can see their daily and monthly performance and deep statistics such as rides completed, rejected, and missed.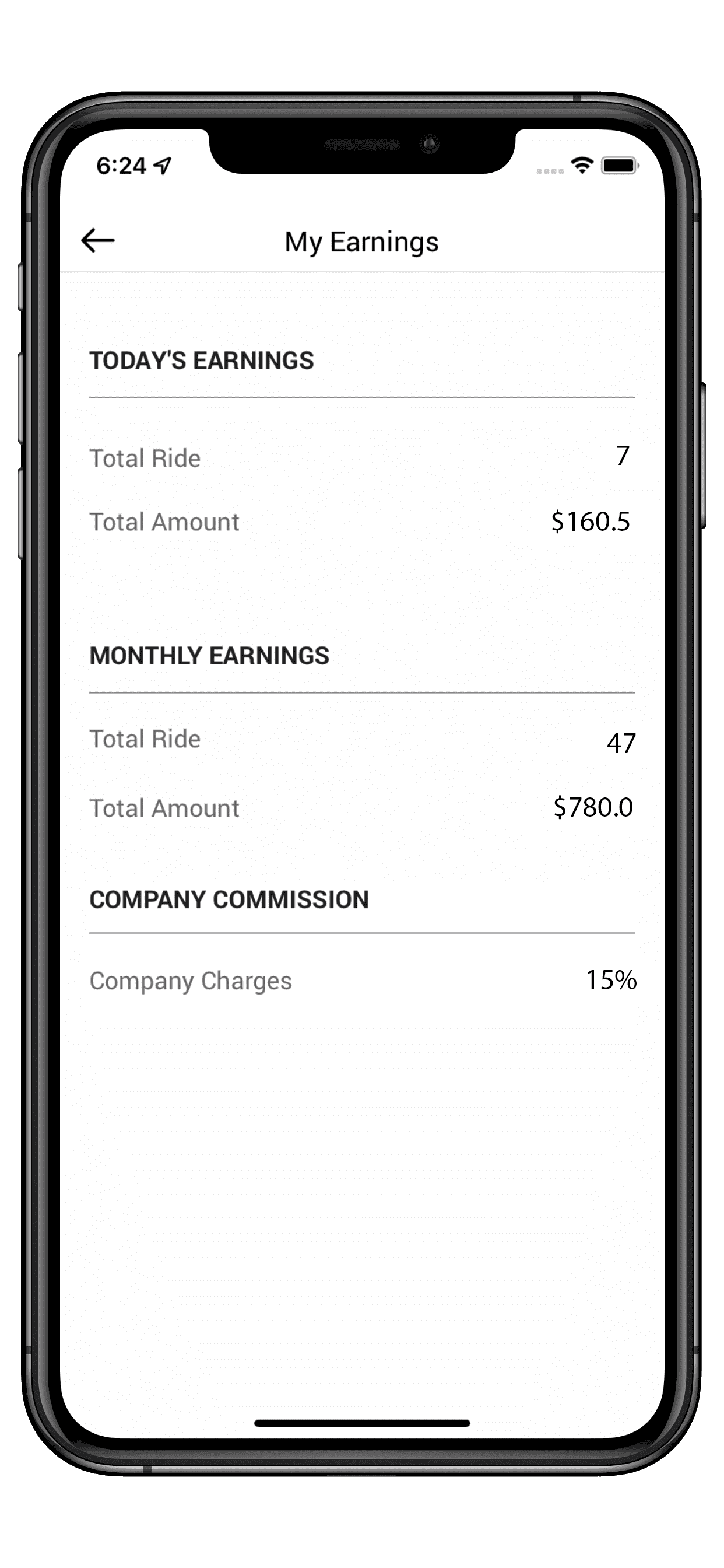 In-app Turn-by-turn Navigation
In-app turn-by-turn navigation is one feature that stands out from the rest of our competitors. We have achieved perfection in navigating the map and giving in-app turn-by-turn instructions, So drivers need to stay in and open Google maps or Waze maps for the navigation. We're also working to implement voice instruction soon.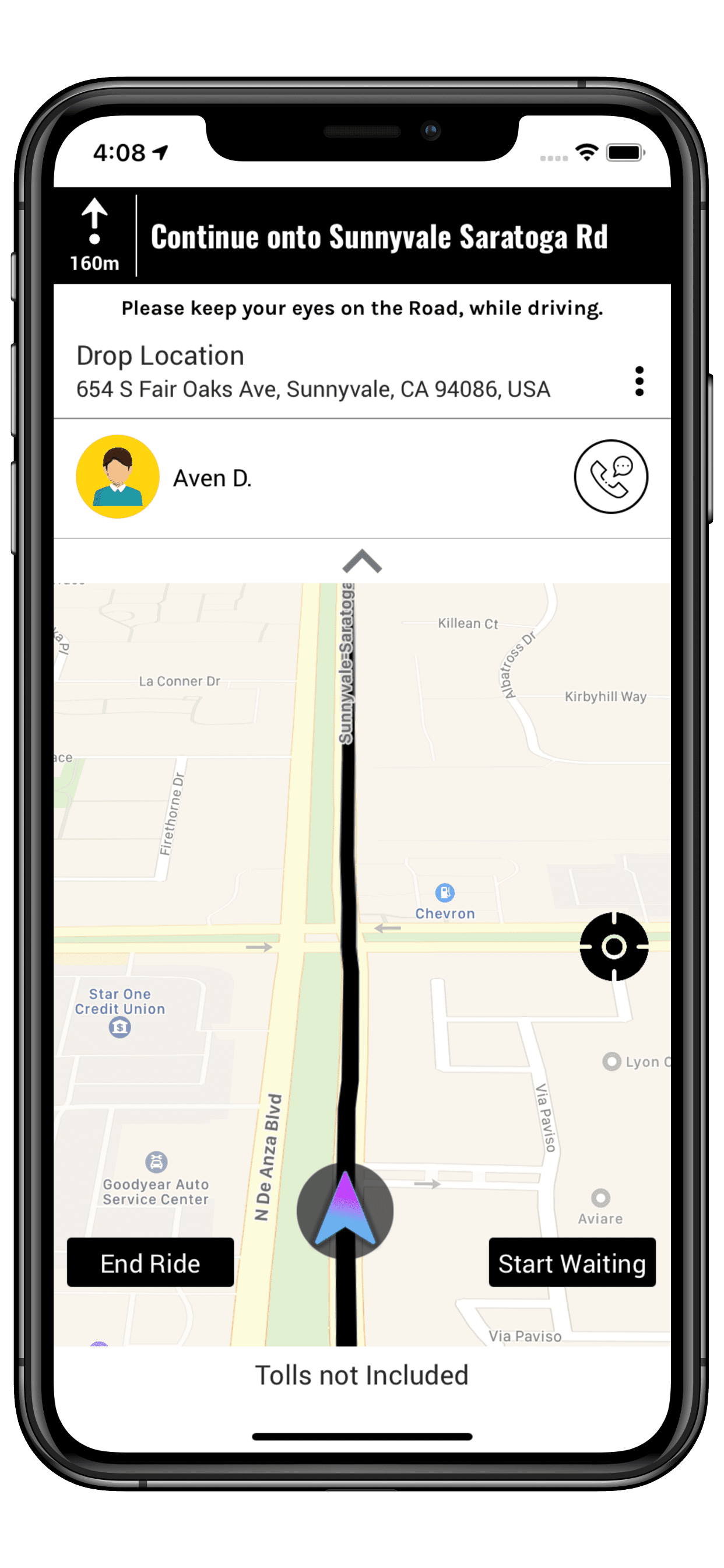 Smart Referrals & Rewards
Again, the feature is being designed by surveying 50+ live clients. In addition, we made the system robust regarding the implementation and the reporting from the admin panel.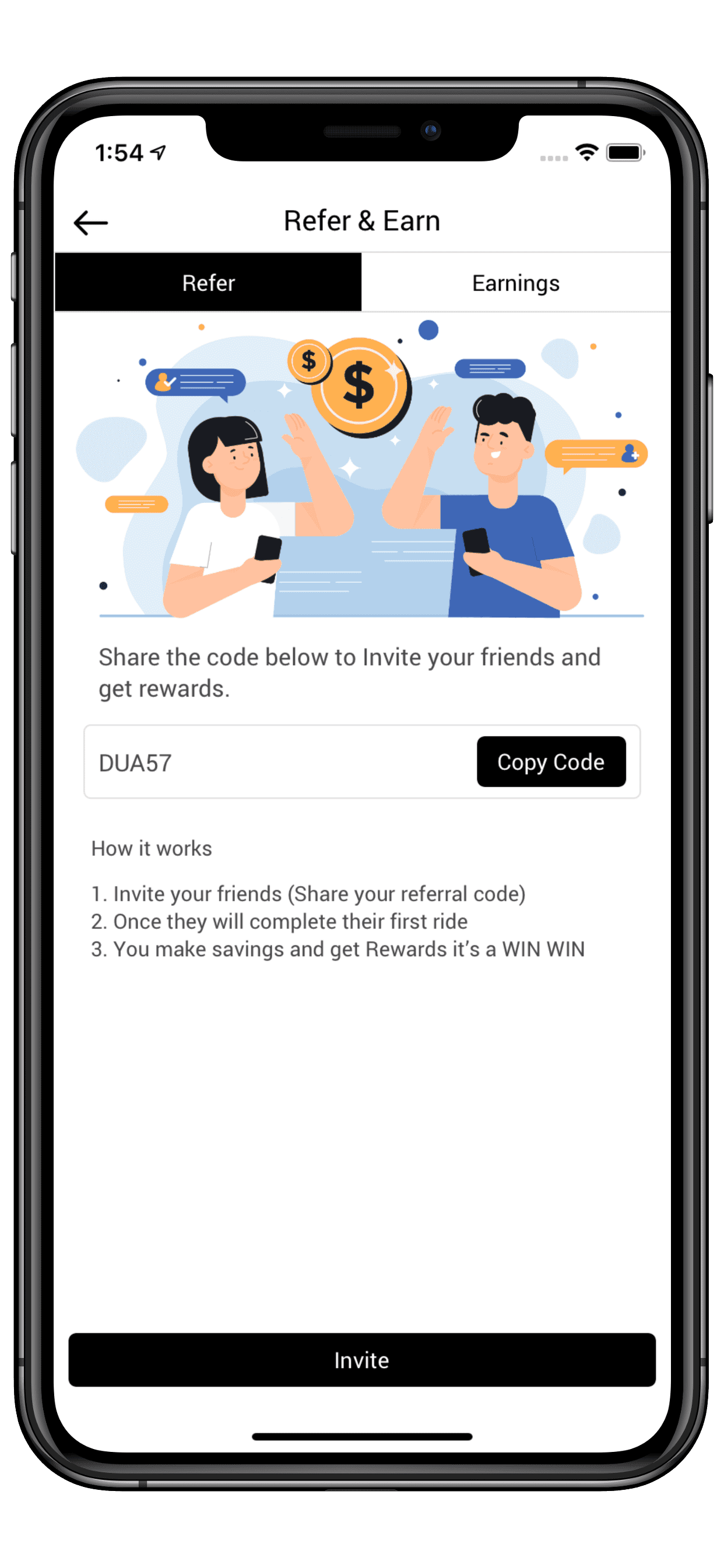 Smart Fare Calculation
As per the requirements of various clients, we have made the fare management system flexible and dynamic to change or control everything from the taxi app admin panel. Furthermore, the fare calculation is also made transparent by showing it on the screen of the driver application while the Ride is on the go.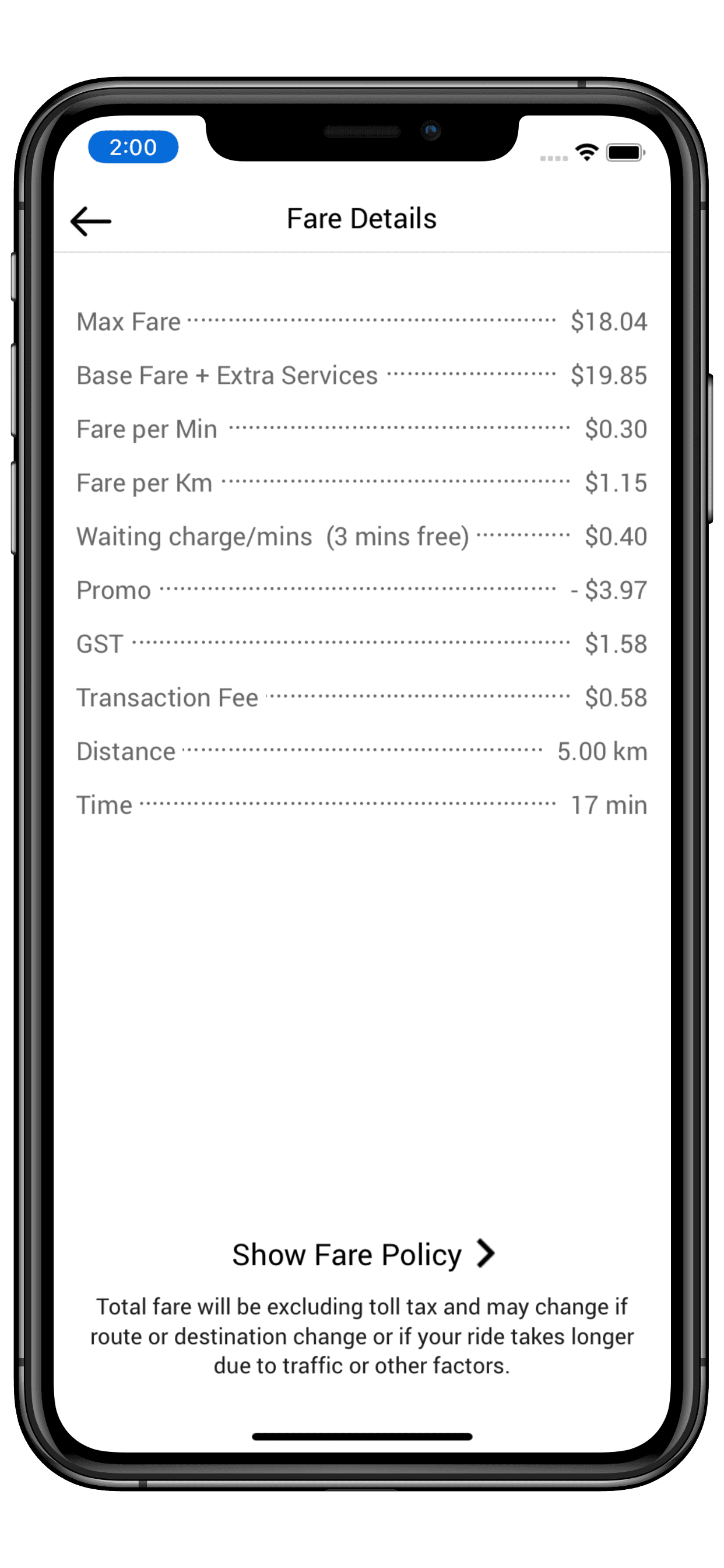 Driver Documents
As per every country's varying requirements and laws, we have made it configurable to add or change the documents required for the drivers to sign up on the platform. So clients need to be reassured about the changing laws in the future.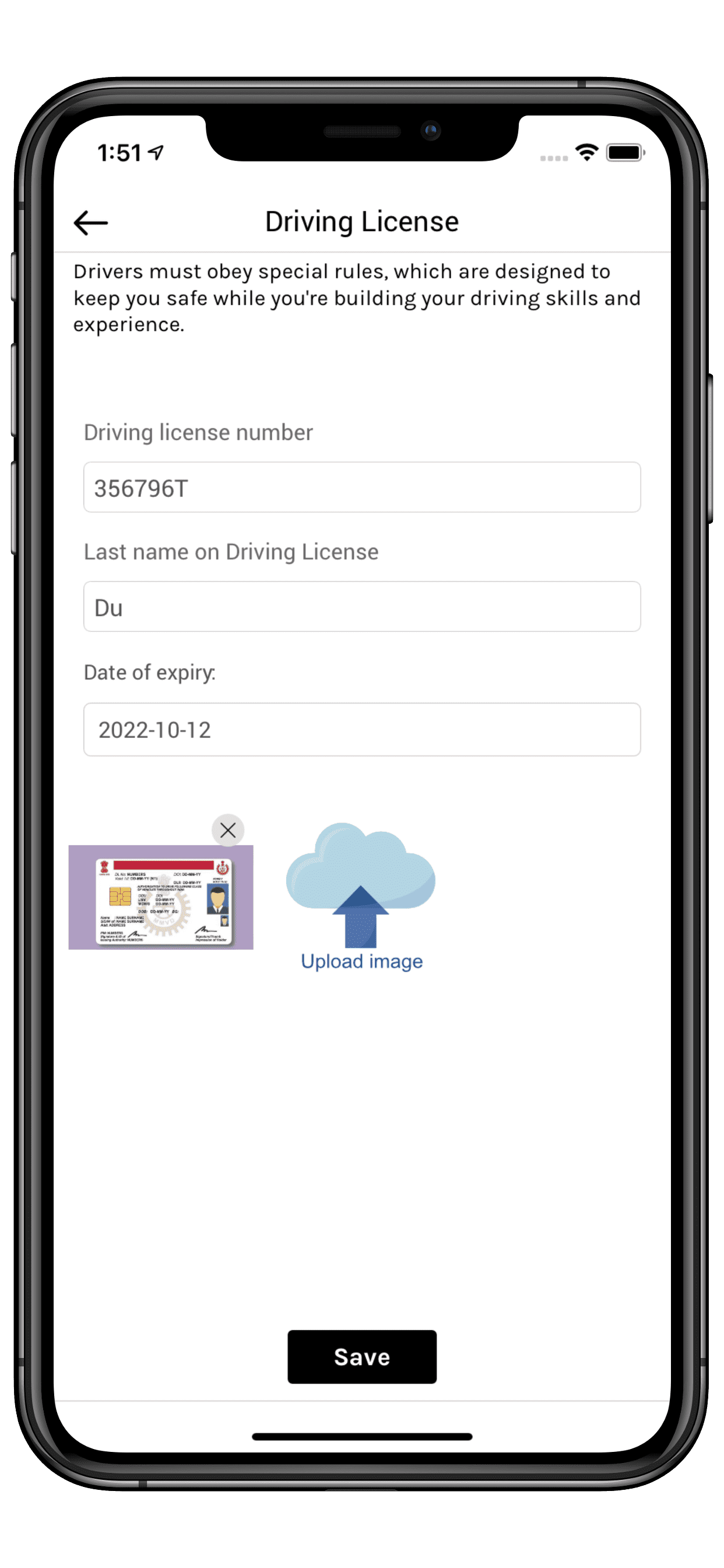 Drivers Manager
Admin can control driver's access on the platform, verify/block them, ask for more documents, see their performance, check their wallet status, documents, referrals, and so on.
Users Manager
The driver manager has given complete control over the rider's access to the platform. They can control or view their booked/canceled/completed rides and address any grievances from the panel.
Transactions Manager
Admin can see all transactions happening on the platform. Moreover, he can view the transaction details in depth, like taxes, commission, mode of payment, wallet transfers, etc.
Wallet Manager
Our platform's core strength is an inbuilt wallet system, which makes us stand out from our competitors. Once you understand, you find it mandatory to run a business.
Trips/Rides Manager
Admin can view rides ongoing, completed, canceled, missed, or rejected by the drivers on the runtime. Admin can also despatch rides from the admin panel.
Reports
Admin has given access to multiple reports, which helps them plan and strategize various activities to support and grow the business to a new level.
Revenue Models Of Our Bolt Clone App
For any business, it is crucial to understand how to generate revenue from a taxi business. In addition, the sustainability of a business depends on consistent income. So we're happy to tell you that our product is much flexible to adopt any of the following models.
Commission Model
A commission model is a pricing structure commonly used in various industries, including ride-sharing industry to generate revenue. For example, a company can charge a percentage of the total ride cost. It can vary from 5% - 40%. In our product, the administrator can control the commission from the admin panel in real time.
Cancellation Fee
A cancellation fee is a charge imposed by service providers, such as taxi and ride-sharing companies when a customer cancels a booked ride or service after a certain point in the booking process or after a specific time frame. In our app, the company has real-time control over the cancellation cost through the panel.
Surge Pricing
Every company, including Uber, Ola, has implemented surge pricing. It's also referred to as dynamic pricing or time-based pricing. The company can strategize the model where the admin can control the price based on the current customer's demand. A company can also make it static by implementing time-based pricing.
Subscription Model
[Add-on Feature]
Subscription is another trendy model for Ridesharing or taxi apps. Companies can charge a fixed fee based on the number of rides or periods. These days, drivers prefer a subscription model as it saves money and caps a fee for a period. Admin can configure these models from the admin panel.
Mix of Commission and Subscription [Add-on Feature]
A combination of commission and subscription models can be used in various businesses to create a diversified revenue stream and cater to different customer segments. The companies can provide drivers a choice so they can determine whether they are glad to pay the commission on completed rides or the subscription cost to keep them satisfied and retain drivers.
In-App Ads
[Add-on Feature]
According to Fortune Business Insights, the global mobile advertising market is projected to grow from $144.07 billion in 2022 to $782.12 billion in 2028 at a CAGR of 23.1% in the forecast period. in the forecast period. Companies can also generate profits by putting ads inside mobile applications. We have a ready module to manage the ads at runtime in the apps and runtime reports.
DEMO OF UBERAPPS TAXI APP
Passenger App
Driver App
Admin Panel
USERNAME: admin@admin.com
PASSWORD: master@pwd
How Are We Unique?
Why UBERApps's Taxi App
We have built this product after surveying 500+ taxi app companies worldwide in the last five years! So stay ahead in the taxi industry with our unique development strategies.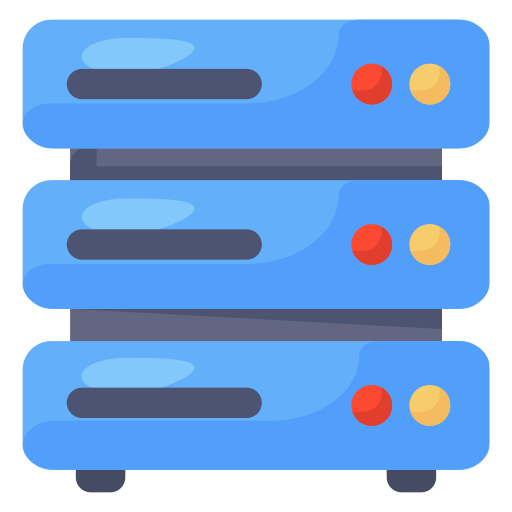 Server Installation
Once the purchase is completed, we install our script to your server free of cost. Then, within a short span, we help you to make your script live.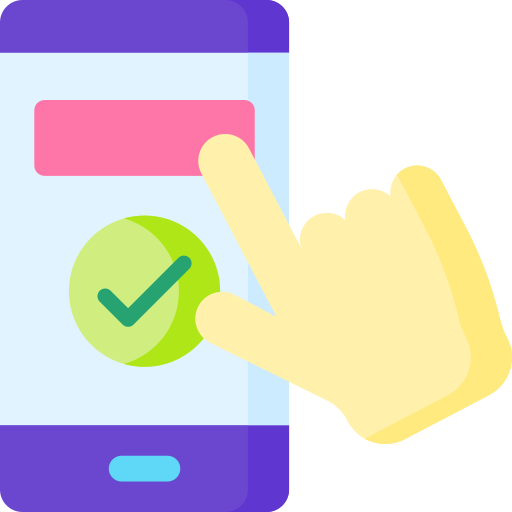 App Submission
We will handle everything involved in submitting the app to the app stores and making it available for download. The finished product will be available to our customers LIVE on the market.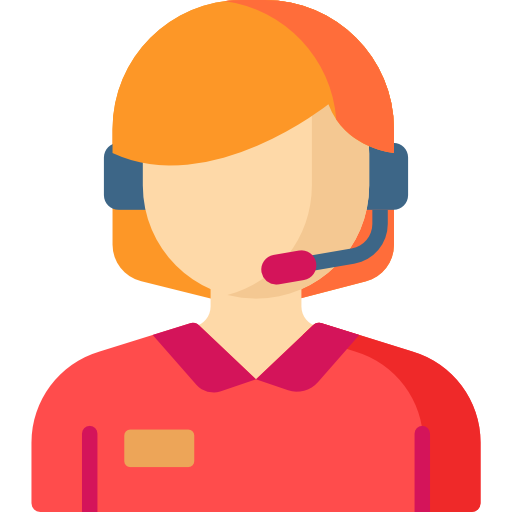 Free Bug Support
We strive relentlessly to ship products that meet or exceed expectations in both quality and reliability. If there is a serious problem with our product, we will happily fix it without charging you a dime.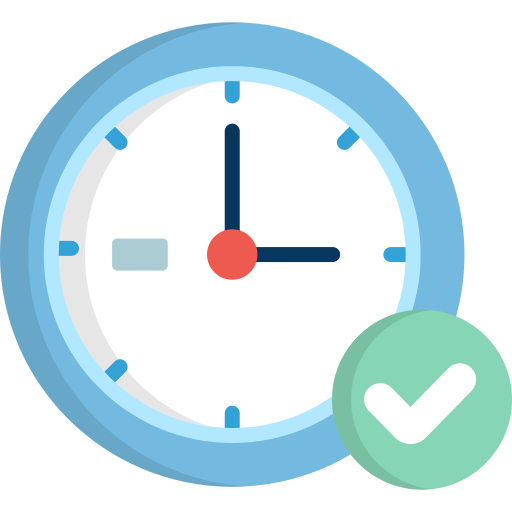 Real-Time Support
We're available via email, WhatsApp, and Skype whenever you need us! All of our support services, whether technical, non-technical, or maintenance-related, are delivered promptly.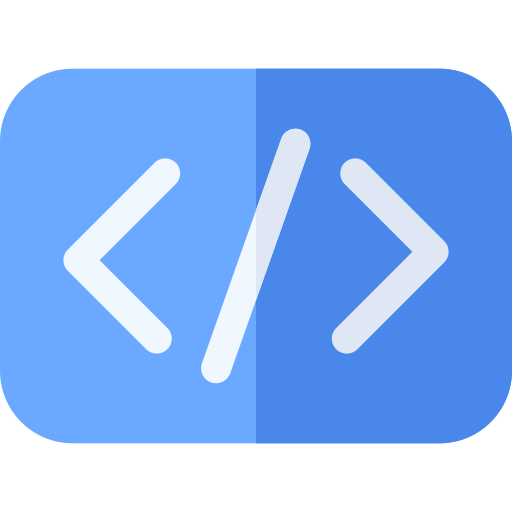 Complete Source Code
You will get a complete source code based on your bundle selection. 100% source code means that clients have the privilege to change, add, or amend them as per their requirements.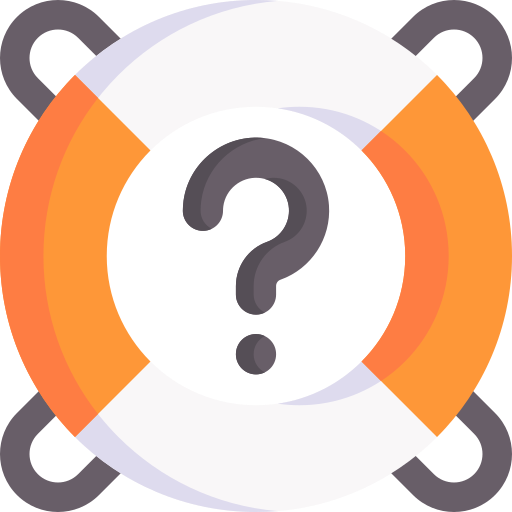 Help Following App Rejection
You can count on our support even after the sale is finalized. We're prepared to take the rejection of our app in stride and work to improve it so that it meets the store's standards.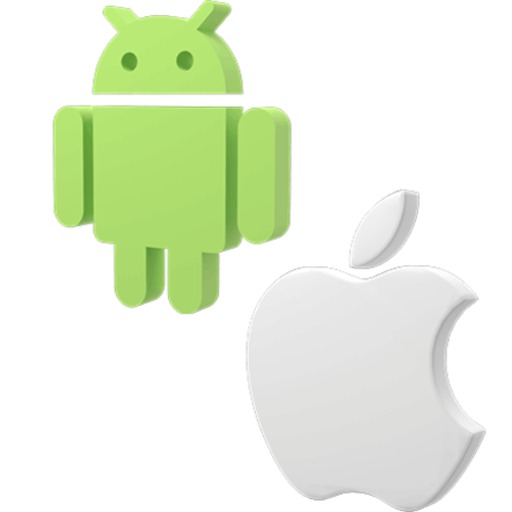 Native iOS & Android Apps
Taxi app development in Native apps.
iOS App: Swift / ObjectiveC
Android App: Java / Kotlin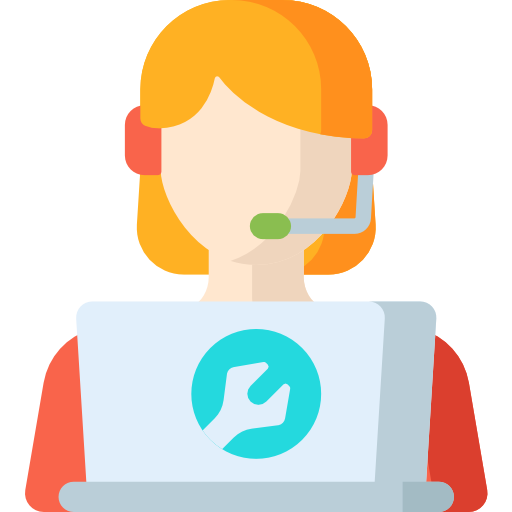 Technical Support
For any third-party services, such as payment gateways, SMS gateways, server installations, and more, our expert staff will help you manage all the accounts.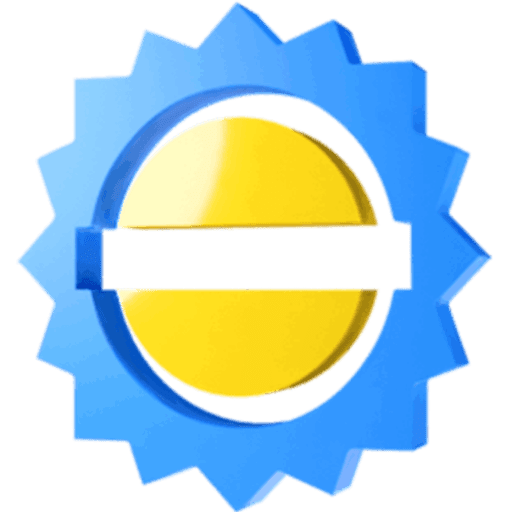 White Labeling
We'll give you a product that you can brand with your own name and logo at no cost.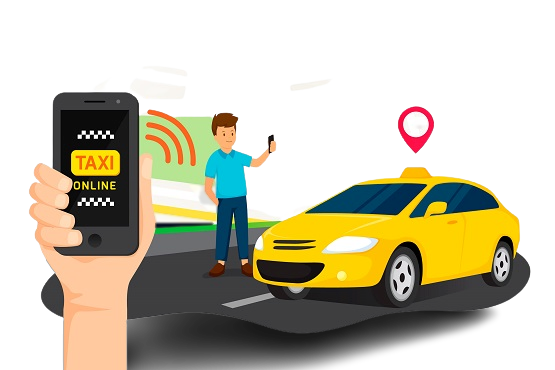 How do taxi Apps make money
In today's fast-paced environment, it becomes imperative for businesses to have an app as customers expect apps for services they want. And if you don't have any app, you'll lose your customers in the long run. So take a look at how taxi apps make money:
Commissions
A certain percentage of each booking goes to the taxi app owners.
Advertisements
App owners run marketing campaigns with other brands, including automobile and car service centers.
Paid Apps
This monetization model allows the user to purchase the app with a one-time fee for a lifetime license.
Loyalty Points
To sustain revenue, you must provide them with specific benefits for their loyalty in some way.
Advantages of Bolt Clone Taxi App
A Well-established And Successful Business Model
Bolt has a proven track record of expansion, having raised more than $200 million in capital and turning a profit in several locations. If you follow their successful methodology instead of experimenting with unproven app ideas, you can avoid years of effort. Their business plan is designed to maximize driver retention and client satisfaction.
Vast Market Possibilities And Demand
AStatistics project that the ride-hailing market will reach $218 billion globally by 2025. Urban consumers have adopted e-hailing services quite well. You may take advantage of this strong demand both locally and globally by creating your own Bolt clone.
Minimal Operating And Overhead Expenses
ARide-hailing applications offer extremely minimal infrastructure and asset ownership expenses in comparison to traditional taxi firms. It's not necessary to have a sizable car collection. Higher margins and lower financial risk result from this. The asset-light clone model's easy scalability makes it very appealing to entrepreneurs.
Simple To Launch And Set Up
AInstead of waiting months to release your own branded app, you can do so in a matter of weeks with a ready Bolt clone solution. Long cycles of development and testing are not necessary. In addition, they are less expensive to maintain over time than internally produced apps.
Modifiable And Expandable
AYou can quickly expand it based on demand even if you start with a small fleet of drivers. Additionally, you may add services like restaurants and deliveries to the clone app to make it more tailored to your particular market's demands. This adaptability aids in growing your company's product offerings.
Consistent Revenue Generating
AAn app for ride-hailing generates income continuously from each ride, in contrast to one-time software payments. Profits might increase in parallel with the growth of your customer base. Earnings are also increased by other revenue sources like advertising and marketing.
Opportunities For Branding And Promotion
Adding your brand name to the app will increase awareness and share of mind in the community. You can position your ride-hailing service as the go-to mode of transportation with successful marketing efforts.
Ready to get started?
UBERApps - A fully customizable SAAS product, the best selling solution in the market.
Contact Us