Auto-Applied Promo Codes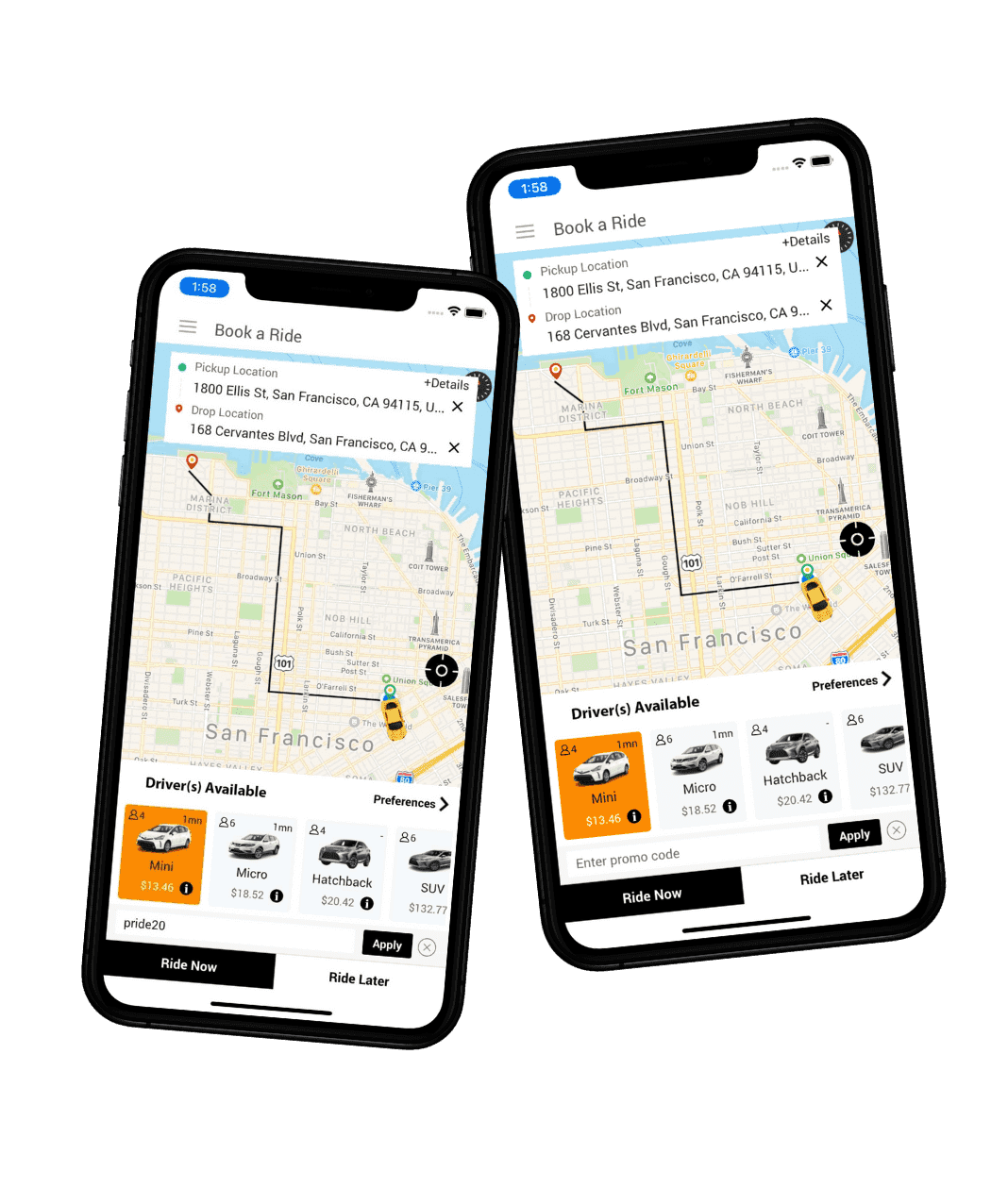 Easy and convenient feature for the riders to automatically apply the eligible discount/promo codes when booking the trip.
Riders can get a discounted price on the estimated price for the trips.
Ready to get started?
UBERApps - A fully customizable SAAS product, the best selling solution in the market.
Contact Us