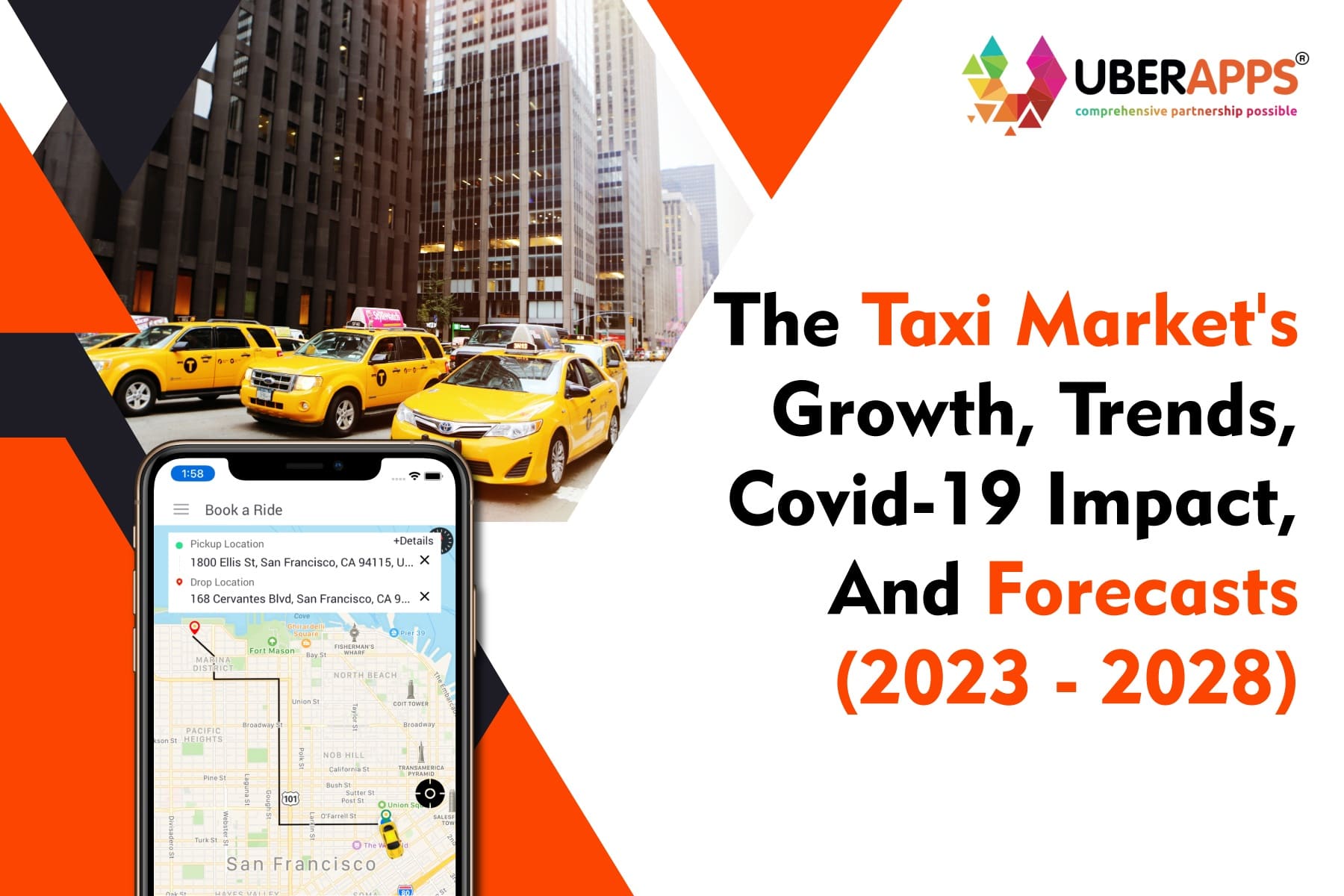 The Taxi Market's Growth, Trends, Covid-19 Impact, And Forecasts (2023 - 2028)
The taxi industry is divided into four categories:
Vehicle type (motorcycles, cars, and other vehicle types)
Service type (ride-hailing and ride-sharing)
Booking type (online and offline)
Geography (North America, Europe, Asia-Pacific, and the Rest of the World)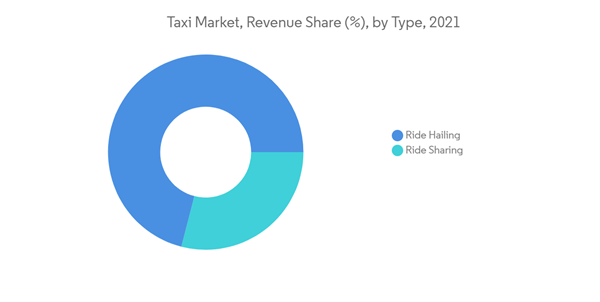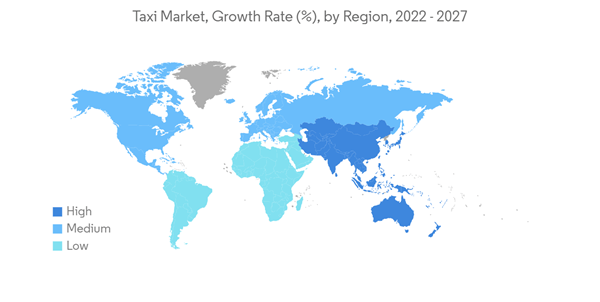 For all of the aforementioned segments, the research provides market size and predictions for the taxi market in dollars (USD billion).
Market research on taxis
The taxi market was estimated to be worth USD 213.14 billion in 2021, and by 2027, it is expected to have grown to be worth USD 356.47 billion, showing a CAGR of 8.95%. (2022 - 2027).
Due to lockdowns and low demand, COVID-19 had a severe impact on the taxi industry as a whole. The shift in consumer preferences towards personal vehicles has limited industry growth due to the increased risk of congestion in urban areas and social isolation measures. However, as lockdown restrictions are being loosened and COVID-19 immunizations are becoming more widely available, demand is gradually returning to the market. The development of taxi services offered by industry leaders like Uber and Ola, along with the choice of convenient pick-up and drop-off sites, is encouraging customers to use them and will have a beneficial impact on the growth of the target market in the coming years.
Long-term growth in the taxi business is expected because more people are using ride-hailing and ride-sharing services, more people are booking taxis online, and the costs of owning a taxi are going up. The taxi industry is also growing because traffic is getting worse and taxi fares are cheaper than those of other forms of transportation.
But the growth of public transportation and the different laws that govern taxi services in many countries around the world slow the growth of the sector. During the period of the forecast, the growth of electric taxi services that are good for the environment is likely to offer a tempting chance for the market to grow.
The target market is predicted to increase at a significant rate in Asia Pacific. This is because the area has the biggest working population in the entire globe and is home to 60% of the world's population, with major contributions from China and India.
Industry segmentation for taxis
Taxis are a particular kind of vehicle leasing business that comprises both the vehicle and the driver's hire. There is the option to share it or not, and there can be one or more passengers.
The taxi industry is divided into segments based on geography, service type, vehicle type, and booking method.
The market is divided into online booking and offline booking according to the kind of booking. The market is divided into motorcycles, cars, and other vehicle types based on the kind of vehicle (vans). The market is divided into ride-hailing and ride-sharing according to service type.
The market is divided into four geographic segments: North America, Europe, Asia-Pacific, and the rest of the world. The market size and forecast in US dollars (billions) for each of the aforementioned segments are covered in the report.
Market Trends for Taxis
According to our research analysts, the following are the key market trends influencing the taxi market:
The Market is Driven by Online Bookings
The rising use of online cab booking platforms, largely due to the convenience they offer customers, is one of the main drivers of the market's expansion. They also offer a variety of places to pick up and drop off the car, as well as easy ways to pay online.
Due to the simplicity of booking through the app, people are increasingly choosing online booking over offline booking as the internet and smartphones become more widely used. Online booking is becoming more popular because customers can find information on the app, such as where the driver is, how much the ride is likely to cost, the driver's contact information, and information about the vehicle.
To meet the rising demand for low-cost taxi services among clients, many large operators, including Grab, Uber, and Ola, provide ride-sharing alternatives (which give a fare-splitting option among co-passengers) in specific regions. To support the expanding trend of ride-sharing services, operators are using the same method and building the ride-sharing option into their app development.
For example, one of the largest taxi companies in Vietnam, Mai Linh, focuses on ride-sharing services to deal with the country's mobility problems, such as traffic jams and population growth. To eventually introduce a ride-sharing service in Vietnam, the company teamed up with Appicial Applications.
In response to the rise in demand for online taxis, however, governments are putting in place strict rules for taxi aggregators to keep their prices in check.
The Indian government set a ceiling on the cab aggregators' rates in November 2020. New regulations state that the government will permit app-based taxi aggregators like Ola and Uber Technologies to add up to 20% in commission to ride prices.
The taxi market in Asia-Pacific is predicted to increase significantly
With over half of the global taxi market, Asia-Pacific has been in charge of the taxi sector. In Asia-Pacific, rising traffic congestion and low taxi costs as compared to other modes of transportation are the main factors driving the growth of motorcycle/bike ride-hailing services. 60% of the world's people live in this area, which has a large and growing market for ride-hailing services.
The taxi business is growing quickly across Asia and the Pacific. Companies like DiDi Chuxing, Ola, and Onda are benefiting from the high smartphone adoption rate in Asia-Pacific. By applying innovative techniques and cutting-edge technology, they are expanding their market share. Although they are expanding abroad, the major South Asian taxi service firms are facing stiff competition in local markets. Chinese cab company Didi Chuxing has begun operating in several nations, including Costa Rica, Mexico, Australia, and Japan. The market leader in India, Ola, also conducts business in Australia, New Zealand, and the UK.
Since China is the most populous nation, it has the largest taxi market in the world. As a result of their adaptability, comfort, high availability, and end-mile connectivity, taxis have progressively become a vital service.
After China, India too has a sizable taxi market. Due to the many social, economic, and political changes in the country, the taxi industry is always changing (sometimes every three months). There was a significant demand for taxi pooling and sharing in the nation. In India, bike taxis are also becoming more common.
To bring cab aggregators like Ola and Uber inside a regulatory framework, the Indian government established new regulations for them in November 2020. The new regulations required a spike pricing cap and forbade ride-hailing companies from charging more than 1.5 times the base cost, according to the Motor Vehicle Aggregator Guidelines 2020. The new regulations also permit businesses to provide private automobile-sharing services, but only for a maximum of four intra-city trips per day and two inter-city trips per week.
With a high demand for cabs, especially in tier one and metro cities, the online cab market is changing with the entry of bike taxis into the market, which are much more affordable than cabs and provide easy maneuvering in traffic congestion. The market for bike taxis is therefore anticipated to expand quickly in the upcoming years.
Market Overview for Taxis
Uber, Grab, Lyft, and Ola are a few of the leading cab companies. Uber's primary business plan is to concentrate on cutting-edge technologies like self-driving cars.
In March 2021, the Chinese ride-hailing company DiDi Chuxing started doing business in South Africa and said it wanted to grow to the United Kingdom, France, and Germany.
The major businesses in the sector are making significant investments in technology. Uber and DiDi Chuxing are making cars that can drive themselves to make the user experience better. In India, there has been a big rise in the number of people who use outstation services. As a result, Ola, Meru, and Prydo are providing value-added services to their clients at incredibly low costs. For its Prime Play service, Ola collaborated with Apple Music and other streaming music and movie services.
Taxi Market News
Uber and the rental vehicle firm Hertz announced a new agreement in October 2021. By 2023, Uber's ride-hail drivers will have the opportunity to rent 50,000 Tesla Inc. vehicles thanks to this partnership between the two businesses. Starting on November 1, Los Angeles, San Francisco, San Diego, and Washington DC will be the first places in the US where Uber drivers can rent a Tesla through Hertz.
To create the next generation of location technology, including real-time, three-dimensional, and vector maps, Ola purchased GeoSpoc, a provider of geospatial services, in October 2021.
Grab and Panasonic established a partnership in January 2021 to utilize Panasonic air purifiers in taxis to improve the passenger experience.
Conclusion
UBERApps has provided a wide range of clients with the greatest application experience. We are aware of your worries, questions, and needs. And we keep providing our customers with the best services possible.
Get a customized uber clone taxi booking solution for your business featuring a customer app, driver app, and intuitive admin panel.
If you're looking for a SaaS-based taxi app solution to kickstart your business, your search ends here. UBERApps offer a powerful and advanced SaaS-based Taxi Solution with cutting-edge features and technology. You can contact us anytime to learn more about our services.
Author's Bio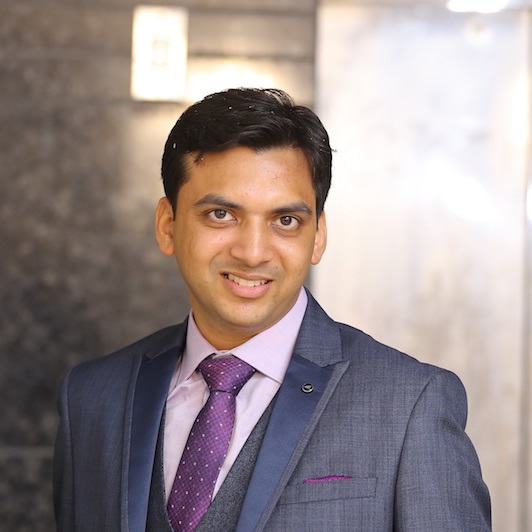 Vinay Jain is the Founder of UBERApps and brings over 10 years of entrepreneurial experience. His focus revolves around software & business development and customer satisfaction.