Navigating The Future Of Healthcare With Ambulance App Development
Ambulance app development represents a transformative leap in healthcare technology, enhancing the way we access critical emergency services. These innovative apps are designed to streamline and expedite the process of requesting immediate medical assistance. With features such as real-time location tracking, one-click emergency calls, and the ability to provide essential medical information, ambulance apps significantly reduce response times, ensuring faster and more efficient emergency medical care.
Moreover, they empower users to take an active role in their healthcare by offering a platform to store their medical history and enabling seamless communication with emergency dispatchers. As the world becomes increasingly connected, ambulance app development is poised to play a vital role in saving lives and improving the overall quality of emergency response services.
Creating your ambulance booking app can be a game-changer if you are an entrepreneur or healthcare enthusiast hoping to leave a lasting impression. This in-depth manual will walk you through the process of developing a successful app while outlining the crucial elements and procedural processes that will distinguish your product in the fiercely competitive industry.
Key Trends And Market Stats
The Business Research predicts that the market for ambulance services will grow by $70.68 billion in 2023. According to Statista's projections, it will likely reach $153 billion by 2024, a startling gain of 117.39% percentile CAGR in a single year. Similar growth rates predict that the market will reach over $568 billion in 2030. It is anticipated that the revenue earned by ambulance booking services will increase significantly.
What Is An Ambulance Booking App?
An ambulance booking app is a mobile application designed to facilitate the booking of ambulance services for medical emergencies or non-emergency medical transportation. These apps are designed to make the process of requesting an ambulance or medical transport more accessible, convenient, and efficient.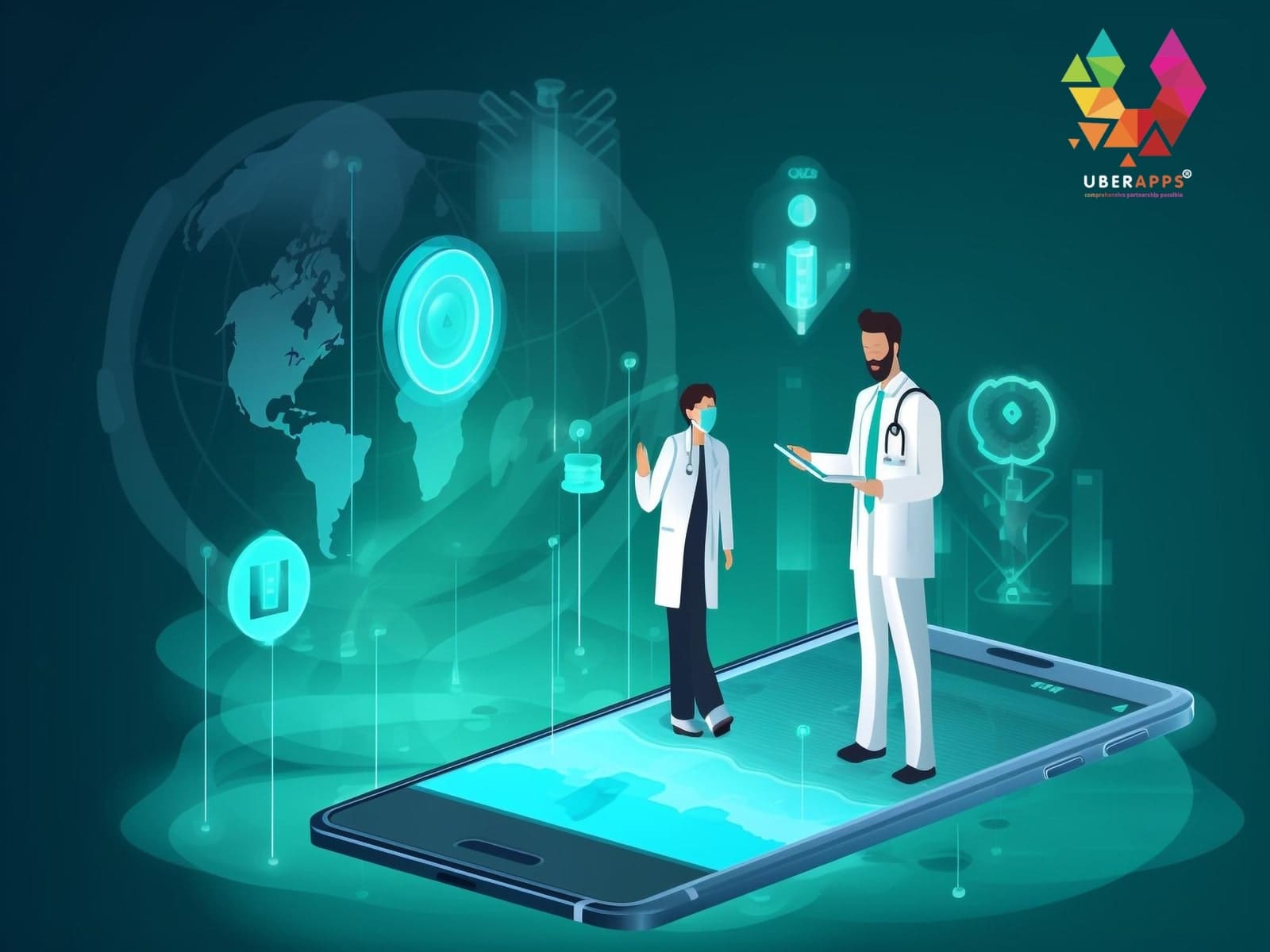 How Does It Work?
A sick or injured person can be transported to the hospital in an ambulance with the help of a variety of facilities, tools, and medical professionals while being supervised and guided by a doctor.
Key Features Of An Ambulance App
Patient App Features
A feature-rich ambulance customer app provides seamless services to your users without any glitches and hitches.
Login & Registration: The patient can create an account with their basic information, contact details, and medical history. They can update their profiles with relevant health information, such as allergies, pre-existing conditions, and medications. Customers must be able to join up with their email addresses or social media accounts after the app has been installed successfully.
Live Tracking: The patient will get real-time updates for the ride accepted, driver arrival, the beginning of the ride, the end of a ride, or cancellation.
OTP On Trip Start: The patient will get a five-digit code in his app that he has to provide to the driver to start the ride.
Notifications: Patient receive push notifications with updates on the status of their emergency request, including estimated arrival times and other important information.
Review And Ratings: After the trip is completed, Patient can rate their experience and provide feedback on the quality of service. This feedback helps improve the service's overall quality.
Emergency SOS Call Button: A prominent one-click emergency call button is available on the app's home screen, allowing users to request immediate assistance.
Driver App Features
The driver app is the most important part of an ambulance app. We provide the most advanced features in our driver app. These features empower drivers to request help, provide critical information, and access safety resources. Here are essential driver app features of a medical emergency app:
Login & Registration: The driver's app must have all the necessary personal information about the driver, such as name, address, phone number, and driving license number.
Accept/Cancel Bookings: After receiving a service request notification, the driver must be given the choice to accept or decline the request.
Patient InformationP: Upon accepting a booking, the driver must obtain all relevant information, including patient information, and a pick-up and drop location.
Route NavigationP: Driver app must assist ambulance drivers in determining the fastest routes from the pick-up to the destination.
Quick Communication: With just one click in the app, drivers can instantly get in touch with the patient or concerned hospital.
Driver's Availability: A driver can switch their availability (On/Off) anytime within the app.
Admin Panel Features
Driver Document Verification: Admin will approve the documents uploaded by the driver.
Driver Management: Driver management is a critical component of an ambulance app's web admin panel. It involves the effective management of the ambulance drivers or medical transport drivers who respond to emergency requests.
Booking Management: Depending on the needs of the user, you should be able to assign a driver, ambulance, or doctor for each booking. Additionally, under this module, there should be a record of all booking information for previous, ongoing, and upcoming visits. This information should include the customer's name, requirement, time required to fulfill the request, delays or complaints, if any, customer ratings, etc.
Trip Management: Detail of all the trips including fare, driver, and rider details.
Revenue Management: Admin can track daily, weekly, monthly, and total earnings.
Wallet Manager: Admin can manage all transactions using the wallet.
Reports: Admin can track daily reports & transactions by using multiple filter options.
How To Build Your Ambulance App?
Commencing the development of an ambulance app is a comprehensive process that involves careful planning and execution. Here are the steps to initiate the development of your ambulance app:
To ensure the success and usefulness of an ambulance booking app, numerous developing stages must be taken. Let's examine each phase in detail, along with the best tech stacks for each app development stage:
Step 1: Complete A Comprehensive Market Analysis
Understanding current competitors, user wants, and pain points requires market research. Establish your target market, demographics, and the region or regions where you wish to introduce your ambulance booking app. Assemble information about user preferences, competitive features, and prospective money streams. These details will direct the creation and promotion of your app.
Step 2: Enhance User Interface And Experience Design
Any app must have an intuitive and user-friendly design to succeed. Work with talented UI/UX designers to develop a user experience that is both aesthetically pleasing and simple to use. Both Android and iOS smartphones should be able to access and use the app. Before beginning development, test the design using wireframes and prototypes.
Step 3: Create A Minimum Viable Product (MVP) For Testing
You may validate the concept of your project by creating an MVP with the least amount of resources. Concentrate on essential functions like user registration, booking ambulances, real-time tracking, and payment integration. You can gather user input and make the necessary modifications with the aid of this beta version.
Step 4: Employ Skilled App Developers To Build A Stable Backend
The core of your ambulance booking app is the backend. It controls user information, reservations, payments, and server-to-app communication. To assure security, performance, and scalability, hire qualified developers. The typical stacks used for constructing an ambulance app include Node.js with Express.js for handling HTTP requests, MongoDB for data storage, and Socket.io for real-time communication.
Step 5: Market Your App's Services
Promote your ambulance booking app to attract users and drivers. To raise visibility, make use of social media, content marketing, influencer alliances, and app store optimization (ASO). Collaborate with hospitals, clinics, and healthcare organizations to create partnerships.
Step 6: Continuously Improve And Update The App For Growth
Keep an eye on user feedback and analytics to identify areas of improvement. Regularly update the app to fix bugs, enhance features, and stay ahead of the competition. To improve the user experience, adopt new trends and technology. To ensure data security, consider implementing encryption techniques like SSL/TLS for data transmission, and follow best practices for securing user information.
Popular Ambulance Apps Worldwide
PulsePoint Respond: Country: United States, Total Estimated Revenue: $5M+
DIAL 4242: Country: India, Total Estimated Revenue: $100k+
iCPG: UK Ambulance Services: Country: United Kingdom, Estimated Revenue: $100k+
EMS – Emergency Responders: Country: United Kingdom, Estimated Revenue: $20k+
AmbiPalm: Country: India, Total Estimated Revenue: $10k+
Conclusion
The development of ambulance apps represents a significant leap in healthcare technology, revolutionizing the way individuals access emergency medical services and medical transportation. These apps offer a comprehensive solution for efficiently and promptly connecting patients, drivers, and emergency responders during critical situations. With features like real-time location services, direct communication with dispatchers, user medical profiles, and real-time tracking, ambulance apps contribute to reduced response times and improved patient outcomes.
Furthermore, they empower users to take a proactive role in their health by providing a secure platform to store essential medical information and access timely medical assistance. The benefits of ambulance app development extend to drivers as well, offering them peace of mind, immediate access to help in emergencies, and valuable safety resources.
The web admin panel ensures the efficient management of the app's operations, from user and driver management to incident tracking, billing, and compliance. With robust security measures and a focus on data protection, these apps are designed to meet regulatory requirements and ensure user privacy.
As technology continues to advance and these apps evolve, they are poised to play a vital role in improving emergency response services, saving lives, and enhancing the overall quality of healthcare. Ambulance app development company represents a testament to the power of technology in making healthcare more accessible, efficient, and user-centric.
Author's Bio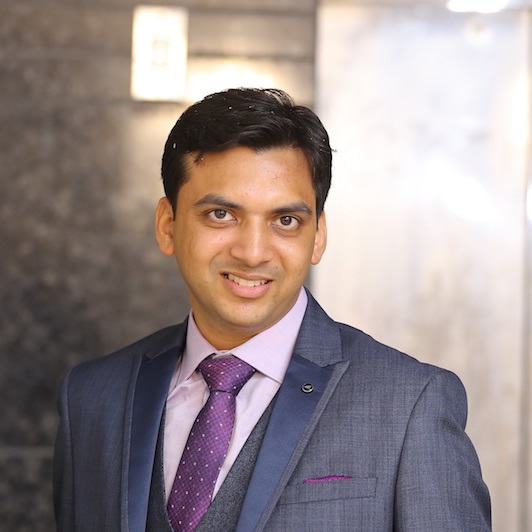 Vinay Jain is the Founder of UBERApps and brings over 10 years of entrepreneurial experience. His focus revolves around software & business development and customer satisfaction.