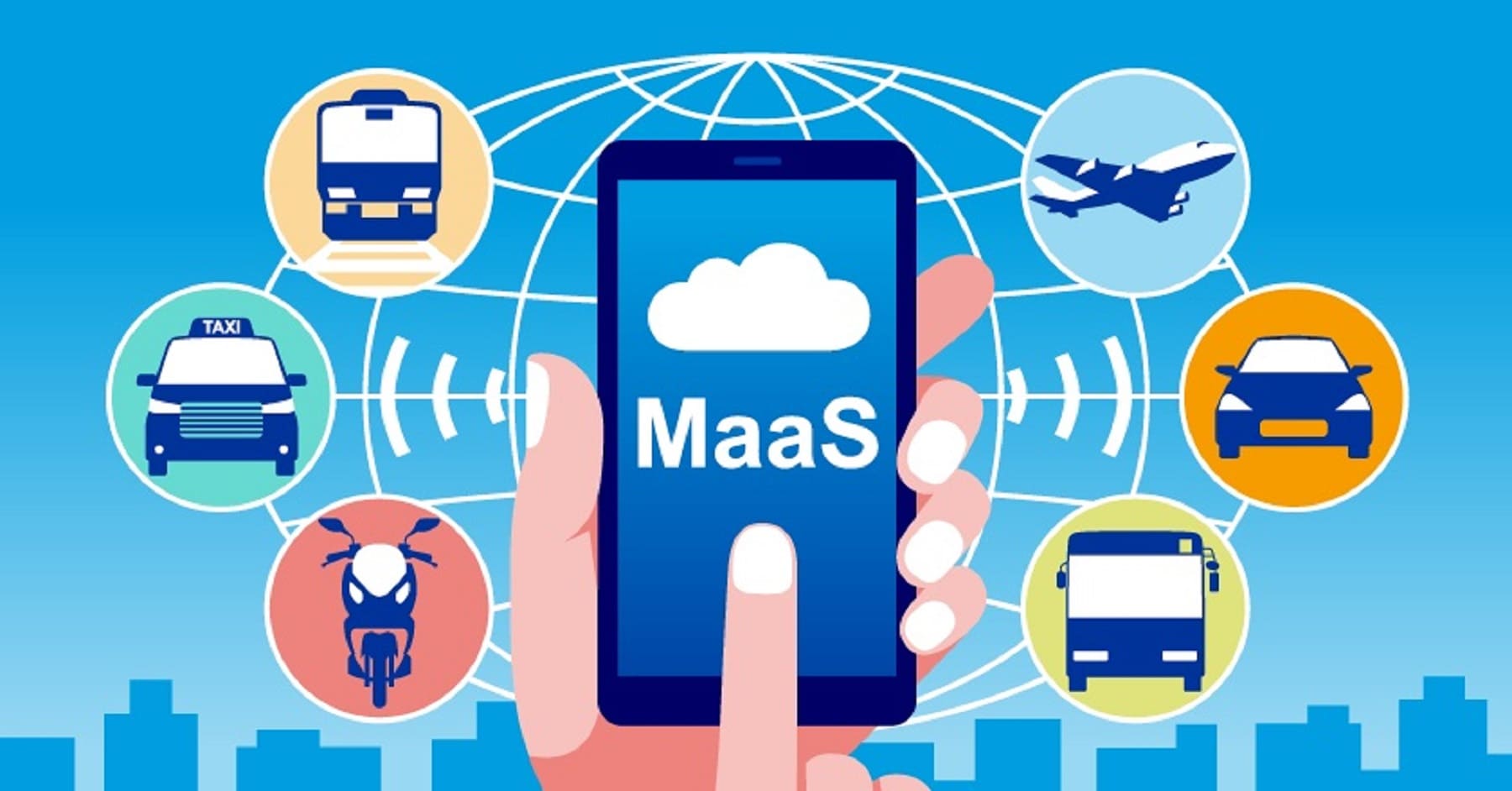 MaaS (Mobility As A Service): Why Is It A Good Choice?
You've probably noticed that as the population has grown, so has the number of cars on the roads.
With each passing day, we are witnessing more traffic, more congestion, and a lot of inconveniences while commuting.
And it is also impacting the environment.
We now routinely lament this in our daily lives without actually doing much about it.
The way we commute has evolved significantly over time. Earlier, there was training, then came personal vehicles, and now, looking at the grim situation, MaaS could be a great alternative.
A heavy volume of traffic
What is Mobility as a Service?
Mobility as a Service (MaaS) is a term used to describe digital transport service platforms that allow users to access, pay for, and get real-time information on a variety of public and private transport options.
Instead of owning it, you can plan, reserve, and pay for all of your transportation needs, including both public and private modes.
Instead of owning it, you can plan, reserve, and pay for all of your transportation needs, including both public and private modes.
Whatever saves you money and effort while making your trip as enjoyable as possible.
How big is the market?
MaaS's global market size was estimated to be USD 187.31 billion in 2021, and it is anticipated to grow to USD 236.42 billion in 2022.
MaaS's global market size was estimated to be USD 187.31 billion in 2021, and it is anticipated to grow to USD 236.42 billion in 2022.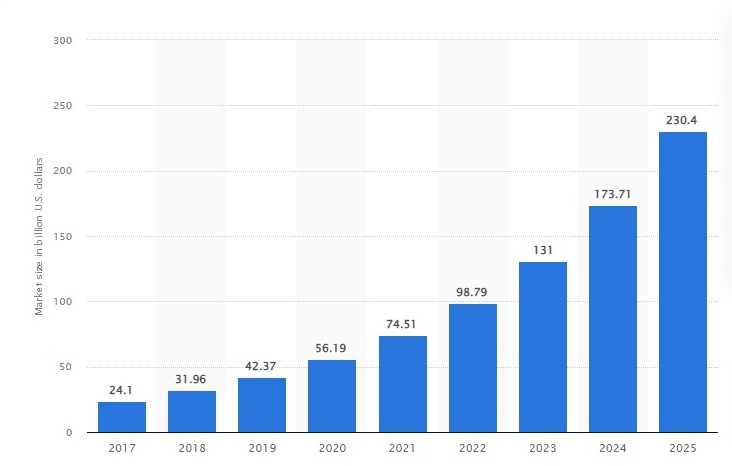 This rapid growth hints at consumers' continued interest in different modes of transportation.
Consumer worries seem to be more about travel convenience than the state of their mode of transportation
New types of MaaS
MaaS refers to more than just integrating various mobility service modes.
This frequently entails the introduction of fresh modes of transportation like carpooling, bike sharing, and other cutting-edge forms of on-demand transportation.
The existing public transportation systems are supported by these systems.
1. Bike sharing
Connectivity in the first and last mile is a problem that all people who use public transportation have to deal with.
A bike-sharing program enables users to short-term rent bicycles. They must pay a small fee to use the bike
The use of "free-floating" bicycle-sharing systems has increased recently. The bikes can be picked up and dropped off anywhere thanks to these systems
One illustration of bicycle-sharing apps is Citi Bike in New York. In London, there is one called Santander Cycles, and there are also others like Mobike and oBike.
2. Car sharing or carpooling
Similar to how the bike-sharing program operates, so do the car-sharing apps.
The users of this system can borrow a car for a predetermined amount of time, which can be anything from a few hours to a few days.
Additionally, most car-sharing services require the user to return the vehicle to a specific location, just like bicycle-sharing applications
You can also find some car-sharing services that are completely free-floating. They resemble traditional car rentals companies like Avis or Hertz. These services include those provided by companies like Car2go, Zipcar, GoGet, and Car Sharing, to name a few.
3. Demand-responsive transport (DRT)
Demand-responsive transportation, or DRT as it is more commonly known, is quickly becoming an essential component of MaaS.
The form is further divided into distinct demand-responsive systems that operate independently.
Many times, the independent DRT is referred to as a ride-sourcing or ride-hailing service. It is comparable to a regular taxi service. The distinction is that a smartphone app is used to manage and conduct business regarding the supply and demand of these services.
No need to flag down a taxi on the street. This industry has a lot of well-known players, including Lyft, Uber, Grab, Ola, and Didi Chuxing.
Transportation in the form of door-to-door or place-to-place ways is one of the collective DRT services. Frequently, this type of transportation uses minibus services.
Public transportation that is not run by a set schedule can be used to provide this kind of service. These modes of transportation include UberPOOL, ViaVan, GrabHitch, Citymapper Ride, and Lyft Line, to name a few.
Factors impacting consumer interest in MaaS
1. It is less expensive
Petrol, diesel, and gas prices have been steadily rising as a result of the volatile oil market.
Customers now find it difficult to properly budget for their transportation expenses.
People are finding it more difficult to afford car ownership and maintenance due to the increase in inflation. As a result, a lot of people are choosing alternative forms of transportation, such as ride-hailing services.
These services typically offer more flexibility and can be tailored to each independent user.
2. It is more convenient
Today's commuters face a significant hassle when searching for and paying for a parking space on their own. More consumers are turning to MaaS due to this.
Additionally, it gives you the choice to forgo driving, which requires effort in and of itself in today's hectic world
Greater connectivity is provided, and it aids in resolving issues with the first and last miles of public transportation, claims Urbanism Next.
3. Environmental Impact
People are becoming more conscious of how owning a car affects the environment. To reduce their carbon footprint, they are looking for solutions.
Environmental risks are obvious, and people simply want to contribute to a greener environment.
According to Science Direct, MaaS is regarded as a service that can lessen emissions as well as other unfavorable externalities like traffic, air pollution, social exclusion, and excessive space consumption
4. Companies offering these services
Car-sharing apps and ride-hailing services have become more and more popular among consumers over time. Several start-ups are constantly entering the market, and some ride-hailing apps, like Lyft and Uber, have already seen a meteoric rise.
In addition to these major players, some traditional automakers are attempting to enter this market by launching their car-sharing apps.
The use of shared mobility services will become more prevalent in transportation services in the future.
The MaaS market will continue to expand as a result of this shift, which will have significant effects on both businesses and individuals.
5. Government involvement
Governments from all over the world are taking action to encourage digital payment.
For instance, the Indian government has started programs to encourage cashless commerce and the use of electronic payment systems there.
We can see more mobility in the MaaS market as a result of the development of e-commerce businesses and the use of electronic wallets for financial transactions.
More people may choose to use these services if more secure payment gateways are made available.
Businesses in the MaaS industry, like Lyft, Ola, and Uber, are also providing incentives to customers in the form of shopping coupons and cashback on e-wallet purchases.
Here is a trend analysis by service and application type to help you learn more about MaaS.
Service type
The MaaS market is divided into categories such as taxi services, ride-hailing, car sharing, and others. The ride-hailing sector of these services is anticipated to rule the MaaS market in the coming years.
The ride-hailing services provide a variety of comfort and reservation options. The expected dominance of the ride-hailing segment is primarily due to this.
Another factor contributing to the market's growth is the convenience of these ride-hailing services' pickup and dropoff options in comparison to traditional taxis.
Ride sharing will hold the second-largest position in the MaaS sector by 2030.
Many people are switching from car ownership to adaptable and cost-effective sharing options. The growth of the car-sharing industry is anticipated to be fueled by this change in emphasis.
The ride-sharing app also holds the second-largest position in the MaaS sector due to growing consumer awareness of emissions and traffic congestion.
Application type
There is a segmentation of iOS, Android, and other types if the type of application used for MaaS solutions is taken into account.
In the upcoming 7-8 years, the Android segment is anticipated to rule the MaaS market.
One of the key drivers of the market's expansion is the lower cost of the OS that Android offers compared to iOS.
However, the market is also anticipated to experience significant growth in the iOS sector during this time.
Many consumers prefer to use iOS due to its better data protection and security, even though its price is higher than that of Android OS.
How can companies benefit by using MaaS?
The MaaS is available to everyone. Businesses that use their fleets have several unrealized opportunities
1. Less risk for the fleet
It's no secret that fleet managers frequently receive impossible assignments. On a limited budget, they must manage and maintain the vehicles. However, using this more adaptable MaaS transport model gives fleet managers more chances to lower the risks involved.
2. Better utilization of the fleet
MaaS gives a good opportunity to find newer ways of recovering the costs involved in fleet management. On weekends and public holidays, fleet managers can make the fleets available to customers. Long-term cost recovery becomes possible as a result.
3. A good transport alternative
Businesses have the chance to offer their staff members better transportation options thanks to MaaS. These workers can sign up for various online travel planning services.
Depending on their criteria, they can choose from a wide range of options. There are several choices, including renting electric bikes, using public transportation, and using a shared vehicle.
Conclusion
MaaS offers a lot of potentials when it comes to making transport and commuting more affordable and accessible. However, for this model to be truly successful, it needs the right infrastructure and support system.
If you're looking for a SaaS-based taxi app solution to kickstart your business, your search ends here. UBERApps offer a powerful and advanced SaaS-based Taxi Solution with cutting-edge features and technology. You can contact us anytime to learn more about our services.
Get a customized & SaaS-based taxi dispatch or booking solution for your business featuring a customer app, driver app, and intuitive admin panel.
Author's Bio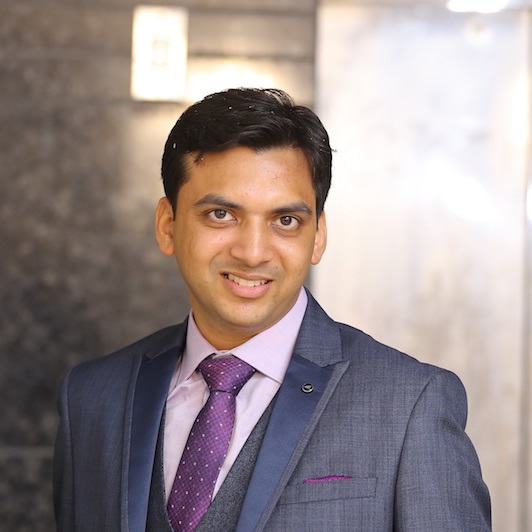 Vinay Jain is the Founder of UBERApps and brings over 10 years of entrepreneurial experience. His focus revolves around software & business development and customer satisfaction.