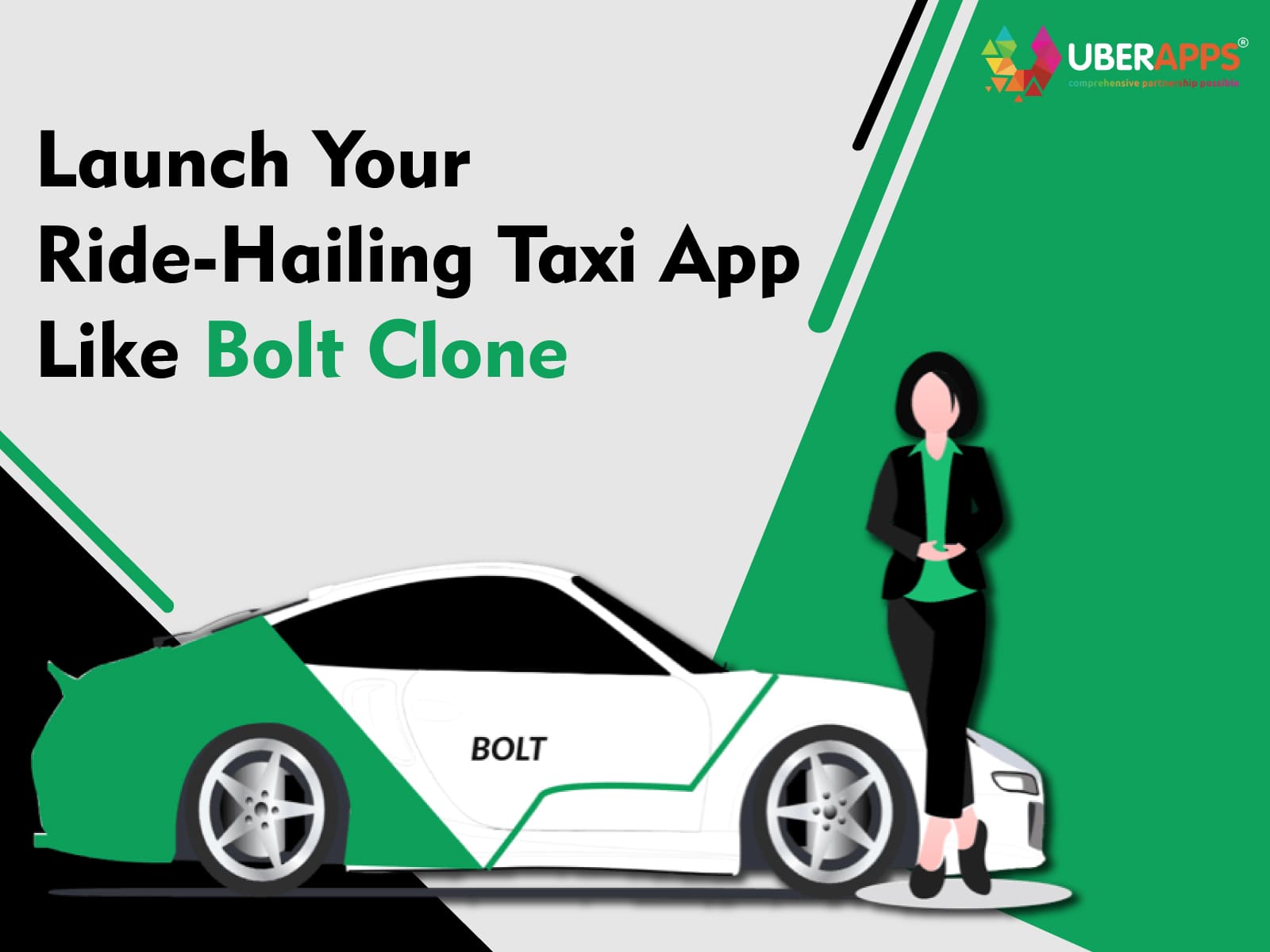 Launch Your Ride-Hailing Taxi App Like Bolt Clone
For entrepreneurs and companies wishing to enter the ride-hailing market, using a ready-made Bolt clone app to construct a taxi app has grown to be a popular option. These clone apps provide several advantages that accelerate, reduce risk, and make the development process more affordable.
Entrepreneurs have been forced by digitization to modify their current businesses since it is essential to making sizable profits and surviving in a crowded market. The growth of Uber and Lyft in their respective regions planted the seeds for an industry, which is now expected to surpass the $218 billion market size by 2025.
As a result, an increasing number of fleet business owners are following suit and using Bolt clone scripts with unique features that streamline operations and let business owners earn lucrative returns on their investments. Before outlining the benefits of using a Bolt clone app, let's talk about what makes Bolt such a market leader in Europe.
Businesses can quickly develop their own branded taxi app and offer a convenient transportation experience to their passengers by capitalizing on the success and functionality of a tested platform like Bolt. Consequently, the benefits of employing a ready-made Bolt clone software for creating a taxi app are as follows.
What Is A Bolt App?
With its user-friendly search and booking tools, the Estonian mobility platform Bolt connects drivers and passengers across Europe, Africa, Asia, South America, and North America. Using safe payment methods and real-time driver tracking, a brand makes it simple for customers to book a ride at their fingertips.
Bolt Clone Timelines
Bolt was first introduced under the name mTakso. Despite having its operations begin in 2014, the company was created in 2013.
Taxify launched its service in London in 2017 before expanding to Paris and Lisbon.
The business made enough money in 2018 to announce its expansion into dockless electric scooters and launch its brand-named service in Paris.
Riders can already hire automobiles using this service, but it has run into some difficulties in Germany and Spain.
According to the Financial Times, the company was named the third fastest-growing corporation in Europe as a result of its tremendous development and strategic planning.
They debuted a car-sharing program named Bolt Drive in 2021.
Expand Taxi Business With The Help Of The Taxi Booking App
A smart technique for expanding a taxi business is to use a taxi booking app. Here are a few straightforward methods to do that:
1. Make A User-friendly App
Create a seamless user experience for taxi booking software that is easy to use. Make sure it contains necessary components including user reviews, simple registration, car monitoring, fare estimation, and a variety of payment alternatives.
2. Digital Payment Systems
To provide users with a simple and safe payment process, integrate your taxi booking app with well-known digital payment platforms. To serve a wide range of clients, provide choices like credit/debit cards, mobile wallets, or contactless payments. It not only increases client convenience but also makes it simpler for drivers to make payments.
3. Enlarge The Service Area
At first, concentrate on locations with high demand, but gradually broaden your service area to include other areas. You can contact more customers and have a greater chance of making money because of it.
4. Offer High-quality Services
Any taxi company's success depends on having happy customers. Your drivers should receive professional, courteous, and on-time training. Keep your vehicles clean and in good working order to give guests a comfortable journey.
5. Establish A Rating System
Include a rating system in your app so that customers may express their opinions about the drivers. By offering rewards or bonuses, encourage drivers to keep up their outstanding ratings. It promotes consumer trust and aids in assuring great service.
6. Build Alliances
Form partnerships with area businesses, hotels, airlines, and event planners. Offer special incentives or discounts to their clients, and in exchange, they can recommend clients to your taxi service.
7. Customer Suggestions And Enhancements
Regularly get client feedback and consider their recommendations. Continually try to enhance the functions, offerings, and general user experience of your app based on feedback from users.
8. 24x7 Client Assistance
Continually offer customer service via a variety of means, such as phone, email, or live chat. To ensure client pleasure and loyalty, promptly resolve any questions, issues, or complaints they may have.
9. Data And Insights Analysis
Use the information gathered by your app to learn more about the preferences of your customers, the busiest times, the most traveled routes, and the performance of your drivers. By analyzing this data, you may improve operations, better understand your customers' needs, and make more educated business decisions.
Benefits Of A Bolt Clone App
Depending on the startup team's technological know-how and industry experience, the development of an e-hailing app is anticipated to take anywhere from 12 to 24 weeks from start to finish. The launch of the app might be delayed if you take into account your mistakes and redesign features to meet your needs and realize your vision for your taxi-hailing business.
The final version of the program is heavily influenced by user comments and experience. In other words, it will take some time until the app is successful and the business starts to grow. This crucial period would be much reduced by a cloned app, which would let you handle investors and your ideas and refocus your work on assuring maximum earnings rather than the newest features. Your SaaS technical staff will handle it for you.
Why Should You Use UBERApps's Taxi App?
In the past five years, we have surveyed more than 200 taxi app companies worldwide and built this product! Use our unique development strategies to stay ahead in the taxi industry.
Servers Installation
After the transaction is complete, we deploy our script on your server at no further charge. Then, in a short period, we assist you in making your script live. App Submission for the Bolt clone Everything necessary to submit the app to app stores and make it accessible for download will be handled by us. Our customers will be able to purchase the finished item LIVE on the market.
Free Bug Support
We work tirelessly to deliver goods that are reliable and of a quality that either meets or exceeds expectations. We would happily repair any significant issues with our product without charging you a thing.
Real-Time Support
When you need us, you can reach us via email, WhatsApp, and Skype. We provide prompt service for all of our support services, whether they are technical, non-technical, or maintenance-related.
Complete Source Code
Depending on the bundle you choose, you will receive an entire source code. 100% source code means that customers have the freedom to add, remove, or modify them according to their needs.
Help Following App Rejection
Even after the sale is completed, you can rely on our support. We're ready to accept the store's decision to reject our app and will endeavor to make necessary changes to make it compliant.
iOS

And Android Native Apps

for the Bolt clone creation of native taxi apps. Swift/Objective-C iOS app Java/Kotlin Android application
Technical Support
Our knowledgeable staff will assist you with managing all the accounts for any third-party services, such as payment gateways, SMS gateways, server installations, and more.
White Labeling
We'll provide you with a free product that you may brand with your name and logo.
Conclusion
Taxi app development offers a promising business opportunity, but it requires careful planning, a strong focus on user experience, and attention to legal and regulatory issues. By addressing these key factors, you can build a successful and sustainable taxi app like the Bolt Clone app in a competitive market.
Author's Bio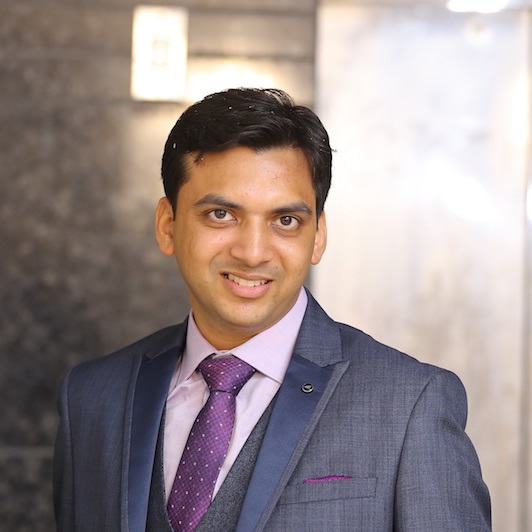 Vinay Jain is the Founder of UBERApps and brings over 10 years of entrepreneurial experience. His focus revolves around software & business development and customer satisfaction.