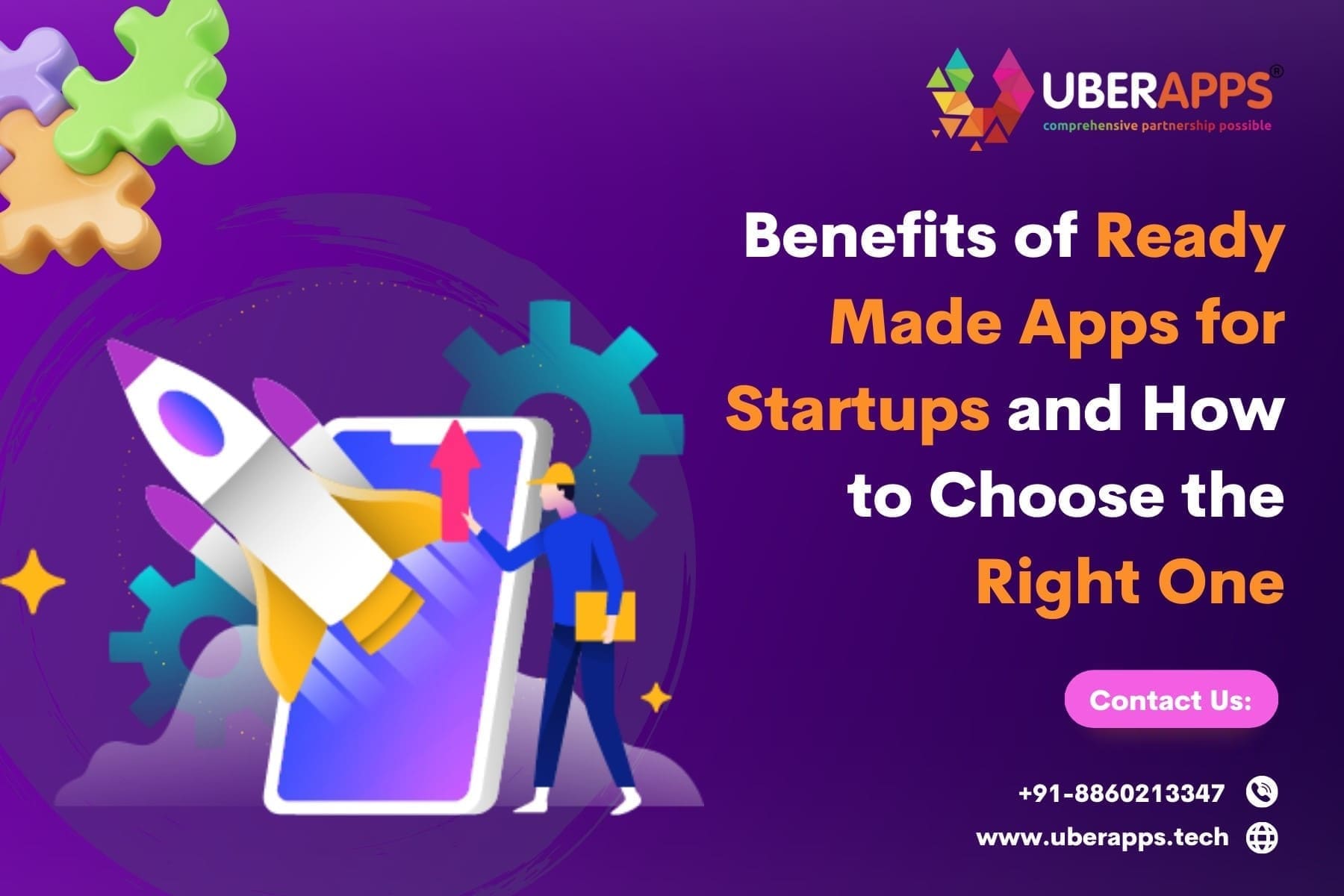 Benefits of Ready-Made Apps for Startups and How to Choose the Right One
Have you ever wondered why so many businesses nowadays are failing? Businesses now often use cutting-edge software in their operations to stay competitive and reach more people. We'll examine the distinctions between pre-made apps and custom apps today.
As technology and the business world change, so do the software needs of businesses. Businesses can now meet their urgent needs thanks to the availability of ready-made or out-of-the-box solutions.
When building a mobile or web app, you can always choose a solution that has already been made or start from scratch. Selecting the ideal application for your company will be easier if you are aware of the distinctions.
What are Readymade Apps?
Readymade taxi apps are pre-built apps that can be altered to suit a business's requirements. They are created to assist startups in saving time and money by preventing the need for early development-related time and effort.
Using ready-made apps has many advantages. To begin with, they provide a less expensive alternative to building an application from scratch. They also provide business owners with a less complicated approach to begin putting their ideas into practice without having to worry about paying developers or making investments in other technologies.
Benefits of Ready-made Apps
Let's properly examine how pre-made apps help you and provide the ideal outcomes for your corporation.
1. Make Wiser Investment Choices
A businessman with more knowledge knows where to spend his time and money. If you are thinking about starting a business or have already started one, creating an app for it would be a wise decision.
But wouldn't it be much wiser to spend on better things or to plan for more significant activities if a ready-made mobile app development service could suit all of your business needs? You can get the same outcomes at a lower cost of investment by using a ready-made application.
2. Simple Integration of External Parties
What makes someone choose a bespoke application? Just because the app has features and functions that are made for your business. That's true, isn't it? Luckily, the ready-made app offers you the same advantages. If you need to add features to your app quickly, you can easily connect to these apps.
3. Just purchase what you require
Cost is a significant motivator for the company to select a ready-made solution. It makes more sense to choose anything when you can have the same features and functionalities for a lot lesser price
On the other hand, custom apps cost substantially more while still providing the same advantages. You can act shrewdly in this situation by making enormous savings and refraining from making unneeded purchases.
4. The Fastest Option in Town
What would you pick if there were faster options on the market? Of course, premade mobile app solutions are more easily and conveniently accessible to users as compared to custom mobile app solutions. Furthermore, there is little technical knowledge needed to deploy and activate these pre-made apps. There aren't many bugs discovered when these applications are used in your company because they have been thoroughly tested.
Many people think that custom apps are still a great option for businesses when compared to ready-made apps, but there are unspoken realities to consider while selecting the application. In the following section, we'll examine how custom apps occasionally might go catastrophically wrong for your company
When Selecting A Ready-Made App Solution, Take Into Account These Factors
You are unable to alter the layout following your business plan.
Because ready-made software is created with a single technology, it cannot incorporate developments of emerging technologies.
The apps might be very limiting in terms of integration with other apps.
For ready-made software, regular maintenance and round-the-clock technical support could be expensive.
If you buy a ready-made app solution from an unreliable seller, the app can display unwanted branding and promotional communications.
SaaS solutions (Software as a Service) provide users less control because they don't let them know where their data is kept. Due to the usual and constrained features of ready-made software, they only offer limited control over internal and external activities.
Ready-made applications might have a persistent bug or virus in them. Apps themselves make them more susceptible to cyberattacks.
Using a ready-made solution often prevents you from developing a lasting relationship with the seller. It is comparable to purchasing a common item from a merchant alongside thousands of other customers.
Vendors occasionally purposefully produce updates and themes to guarantee correct functionality.
When using some pre-made apps, you might need to change your workflow.
Why Are Custom Solutions Cool-Looking but Not?
1. When your Plot Goes Astray
Do you understand what a bad idea is? purchase of a pig in a poke. Make every penny count before making such expensive investments as designing an app. Keep in mind that you might have a fantastic idea for your application. On the other hand, the staff at the app development company might not think in the same way.
As a result, the moment that was most anticipated occasionally turned out to be terrible.
Unfortunately, redeveloping the application would cost a fortune.
2. Delay in the Process
It's fantastic if you closely monitor each stage of the growth process. Everyone who launches their application is eager to see the outcome, and so would you! But what if the application's development takes a long time? Will not your rival begin to reap greater benefits? What if building your applications takes a long time and as a result, you are losing consumers every day?
3. Lack of Tests Performed
Let's imagine that everything goes according to plan for your application and that you are living in euphoria.
It's time to test your application now, great. So, how will the application be tested? The majority of
you would conduct tests on members of your family, friends, or a group.
But will using these apps on a small sample of users result in their enthusiastic adoption of your applications? Well, investing money in apps that will have a significant degree of market uncertainty is extremely risky.
What Should You Consider While Choosing a Custom Apps Solution?
The process of developing a custom application is lengthy and involves numerous specialists as well as business administration.
A business software development firm will provide complete solutions for developing, deploying, promoting, and maintaining custom apps.
Custom mobile app development firms have two options: native apps and cross-platform apps. Apps for iOS and Android can both be customized.
You can choose from a variety of themes and layouts when hiring web or mobile app developers to meet your demands
Custom-built mobile app development is more expensive.
The software development business provides total control over customized applications.
The software development business offers extensive technical help both during and after the process.
One of the main benefits of developing a custom mobile app is that a competent quality control team will find and fix problems with your company app.
It is very simple to alter customized software to satisfy shifting requirements. You have access to the benefits of several technological advancements with a high degree of adaptability and scalability.
We're not saying you should never choose a custom solution, and there are disadvantages to releasing ready-made apps as well. So which of the two possibilities should you pick? Explore now!
Which Is A Better Option: Ready-Made Mobile Apps Or Custom Mobile Apps?
White-label mobile apps and off-the-shelf apps are engaged in a heated competition, which is a hot topic in the app market. We both agree that you shouldn't go down the road of developing unique solutions. The choice about the app development procedure should mostly be yours.
Custom app development is an option, but you must choose the best taxi app development company for it. It goes without saying that if you want your app to succeed, you need the greatest team, and hiring the best developers will cost you more money.
The race is won, however, by ready-made apps. Also, there is far less risk with the pre-made solution, which is fantastic for startups. These apps are repeatedly market tested at the top.
UBERApps has provided a wide range of clients with the greatest application experience. We are aware of your worries, questions, and needs. And we keep providing our customers with the best services possible.
We hope this blog clarifies what should be done correctly for the creation of your app. The smart thing to do would be to talk to an app development company about which solutions would work best for your app.
Author's Bio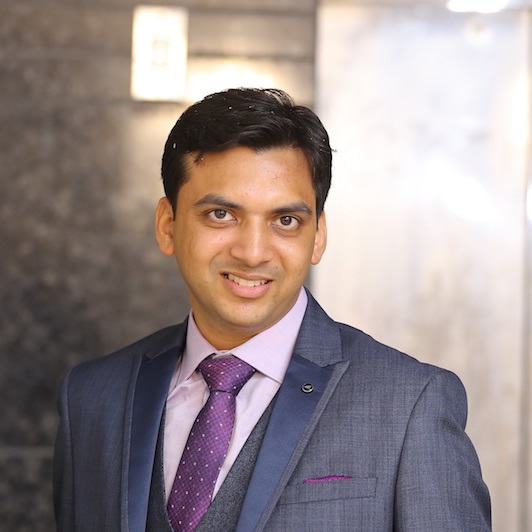 Vinay Jain is the Founder of UBERApps and brings over 10 years of entrepreneurial experience. His focus revolves around software & business development and customer satisfaction.